Nets and More Nets
By GREGORY CLEMENTS
Peace Corps Response Malawi
Peace Corps Malawi, 2009-2011
As a Peace Corps Volunteer, I served in Malawi as a business consultant for a honey cooperative. This entailed training farmers to build hives, keep bees, harvest honey, and sell it to supermarkets in the cities. While my small business project with the Peace Corps was certainly worthwhile, I decided to join Peace Corps Response to respond to a more urgent challenge–helping to obliterate the global epidemic of malaria. Peace Corps Response assignments are different from basic volunteering. I have been given a specific focus of work and more tools to handle the job. I am working in an enhanced professional environment with a team of other NGO workers.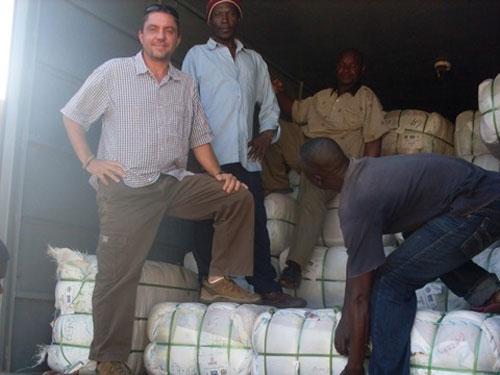 Malaria continues to pose a great threat to millions of people living in Sub-Saharan Africa. When Peace Corps announced that Volunteers were urgently needed to assist with a Malaria Initiative, I felt compelled to answer the call. Over 800,000 African children die from malaria each year. Economists estimate that malaria decreases GDP growth in Africa by 1.3 percent annually. Malaria remains a leading cause of morbidity and mortality in Malawi. According to the National Health Management Information System data (which documents mostly clinical cases at health facilities), malaria is the primary cause of outpatient visits in the country. In 2008, over six million malaria cases were recorded; millions more likely remain unreported. Malaria and consequent anemia are estimated to be responsible for about 40 percent of all hospitalizations and 30 percent of all hospital deaths among children under five.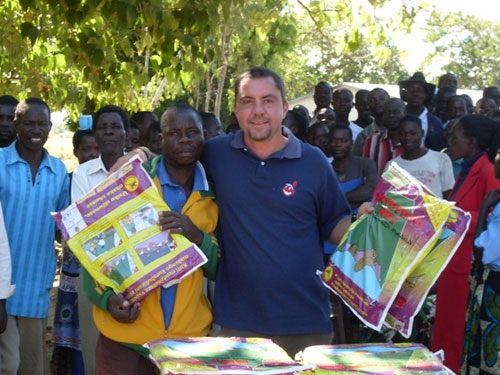 Peace Corps Malawi, along with many other governmental organizations and NGOs, is currently engaged in malaria prevention activities throughout Malawi. We have teamed up with Population Services International, USAID, and the Centers for Disease Control to orchestrate a massive mosquito net distribution campaign. This will result in the distribution of over 5 million nets by the end of November 2011! This ambitious campaign also poses a complicated logistical challenge–how to get these nets to over 13 million people. Normally, we send out health assistants to their surrounding communities to register households. After the names are verified with the traditional authorities, we then proceed with distribution of the nets.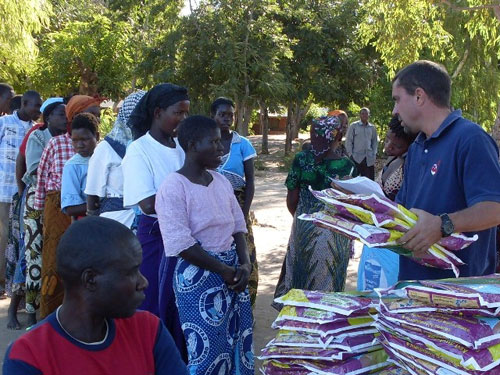 So far we have distributed over 600,000 nets in the last month, and it has been a great learning exercise. Now we are meeting with the Ministry of Health to work out any kinks. All of this work calls for long hours, many meetings, and lots of travel. Though my colleagues and I are making significant progress in this endeavor, much more work remains to be done. More Volunteers are needed to answer the call and join us in our efforts to stomp out malaria in Africa. The experience you will gain through this groundbreaking project is priceless, and it will certainly make you stronger in dealing with any personal or professional challenges you may encounter after Peace Corps.
Last updated Nov 25 2013
Open Positions
Search for open positions, apply, or modify an application here:
Program Overview
Learn more about Peace Corps Response with this overview of the expanded program.