Not Your Typical Teaching Assignment
By MEG CARTER
Peace Corps Response Guinea
Peace Corps Senegal, 1975–1977
At the age of 21, I moved across the world to West Africa to teach English at a secondary school in Saint-Louis, Senegal. Although I had studied French from 7th grade through my freshman year at university, I did not truly learn to speak that language until I served in the Peace Corps. And although I had traveled and studied abroad in Europe, my first real cross-cultural experience took place in the open air markets of Dakar.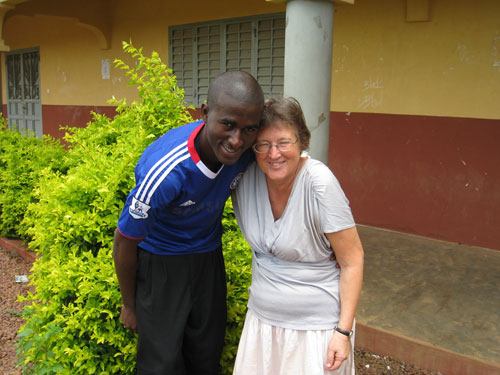 On my 57th birthday, I boarded a plane for Conakry, Guinea, to teach English as a Peace Corps Response Volunteer. My mission was to develop an English curriculum for Guinea's university system and to enhance the teaching materials and pedagogical methodologies of my new colleagues at the Institut Supérieur de Technologie (IST) de Mamou.
During my first few months in country, Guinea held her first democratic elections since declaring independence from France in 1958. Students and teachers were hungry for change and for new and innovative approaches to education. During my training, I started developing instructional materials appropriate to the English language needs of the engineering departments at my university. Founded in 2005, the IST already has 2,400 students enrolled, of whom 400 are female.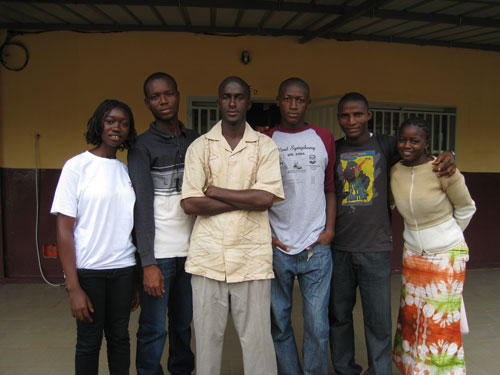 When I arrived at site, I discovered a need for technical assistance amongst professors of all disciplines, and my scope expanded to include teaching information technology classes. I soon realized that most professors, department heads, and administrators lacked basic IT skills; as a result, I found myself developing a course in the Microsoft Office product suite for them. In recognition of my role as the first professor to teach both students and staff, the IST awarded me "Best Teacher" for the academic year.
The IST is the only one of Guinea's 12 national universities to combine theory and practice. Although by western standards the university lacks equipment and resources (such as reliable electricity, internet access, and running water), by West African standards they have halved the ratios of both computers and teachers to students. One of their departments, Biomedical Equipment Technology, is the only program of its kind in West Africa. Students come from all over the continent–from South Africa to Morocco–to study here. Given the difficulties of getting an education in Guinea, I have found my students and colleagues to be extremely motivated, creative, intelligent, kind, and generous.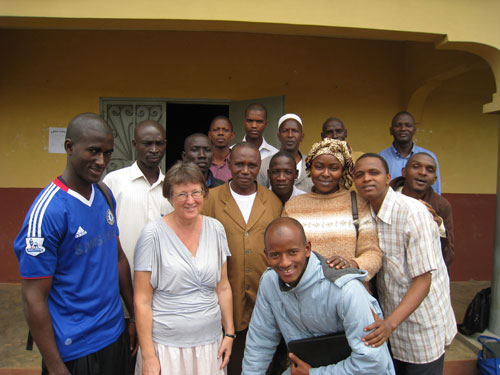 In a few short weeks I will leave Guinea to return to my home and family in San Francisco, but the voices of my students and colleagues, my host family, the Peace Corps Guinea staff, and my fellow Volunteers will always sing in my heart. In hopes that another RPCV will read my position description and be as captivated by the potential of the young people of Guinea as I was last summer, I have created the learning objectives and training manual for next year's university TEFL training program. On jaraama, nani – and hope to see you there soon!
Last updated Jan 30 2014
Open Positions
Search for open positions, apply, or modify an application here:
Program Overview
Learn more about Peace Corps Response with this overview of the expanded program.