Fellows in the Community
Andrea Turkalo
M.A. Education
Teachers College, Columbia University, 198
Central African Republic, 1980–1984
Tunisia, 1978–1980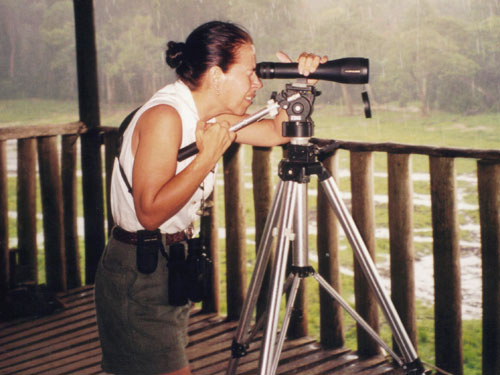 My life—from Africa to the South Bronx in New York City and then back again to the part of the world where I have spent most of my adulthood—has left me with many memorable experiences. I've faced repeated challenges of being a transplant in search of cultural clues in order to blend in.
To think that the first group of returned Volunteers that made up the initial cadre of Peace Corp Fellows/USA formed 25 years ago amazes me. Then, as today, I have felt myself on a mission.
At Teachers College, Columbia University, I went into the South Bronx to teach in a predominantly male, African-American technical high school—a place seemingly different from where I had spent the previous four years, the heart of Africa in the Central African Republic. But in many ways, the experience wasn't so different; it was an immersion for me into another world. Like here in Africa, where I still work and live, it was a no holds barred environment where there was no ambiguity, no posturing, and human feelings never failed to confront you on a daily basis. In these two areas of the world, despite what most of society would see as failure and despair, there is also a real pride in being from the rough and tumble, from a hard scrabble place that challenges without ever asking.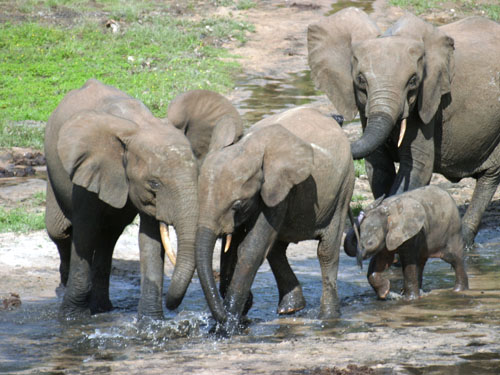 Those two experiences, Peace Corps and teaching in the South Bronx while working on my master's at Teachers College, are the highlights of my life. They were both intense and they have left me with the most vivid memories of people and places. They also prepared me for what lay ahead: 20 years now of research on the forest elephant in the equatorial forest. Currently, I serve as an associate conservation scientist in the Central African Republic.
Although I am not actively teaching today in a structured classroom, training as a teacher clearly provided me with skills that have enhanced my work as a researcher and mentor. Teacher training for a lot of us isn't only about teaching and transmission of knowledge, but also is about a life mission and connectedness to the broader world.
I would add that even though I work and live in Africa, in fact, I have never left the Bronx since my present employer is the Wildlife Conservation Society located in the northern Bronx.
Last updated Jan 30 2014
Printable Benefits Overview
Graduate School
Program Overview
Graduate Programs Webinar
Learn more about our Coverdell Fellows and Master's International programs.
Coverdell Fellows Program Partnerships
Contact
the Paul D. Coverdell
Fellows Program
Questions?
Contact the Coverdell Fellows Program manager at:
Peace Corps
1111 20th Street NW
Washington, DC 20526

Phone: 855.855.1961 ext. 1440

Email: fellows@peacecorps.gov