Fellows in the Community
Katie Maeve Murphy
M.P.H. Public Health, 2013
University of Pennsylvania
El Salvador, 2002-2004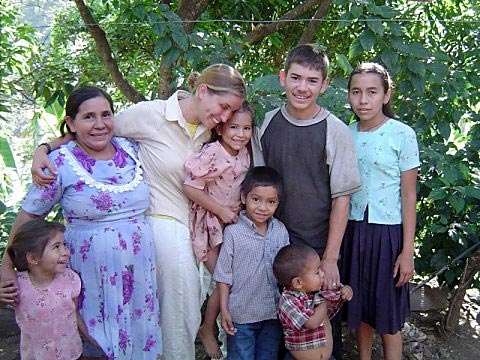 I am currently pursuing a Master's of Public Health at the University of Pennsylvania, while also completing my coursework for a Ph.D. in Interdisciplinary Studies in Human Development. For most RPCVs I know, the time we spent as Peace Corps Volunteers was the most formative, practical, "real world" experience of our lives. Transitioning from life as a Peace Corps Volunteer back to life in the United States can be a challenge. Yet, at least for me, by continuing to be engaged in service projects, by interacting with people similar to those in my old Peace Corps site, by pursuing education, and by working to tackle some of the health and education issues I confronted as a Volunteer, the transition becomes less difficult. Peace Corps Coverdell Fellows provides an important bridge from life as a PCV to a fruitful experience as an RPCV.
I entered the Peace Corps as a water and sanitation Volunteer in El Salvador in 2002. While my technical training included latrine construction and water system design and management, most of my training group ended up focusing on rural health, sanitation, and education. As a Peace Corps Volunteer, I learned the importance of interdisciplinary thinking in the real-world context. Tackling issues of child health and hygiene in the community where I lived required understanding inter-related issues such as education, income, environment, infrastructure, health behaviors, and the social and cultural contexts. The Peace Corps experience has changed the way I approach problems and has fueled my interest in working in the field of child and family health.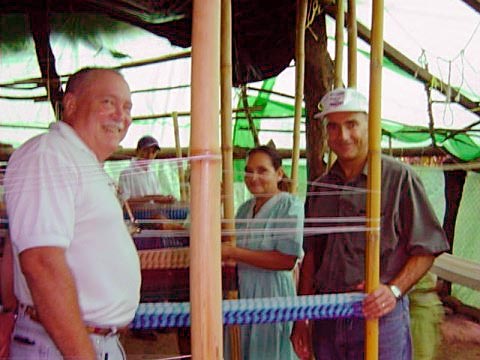 I pursued the service component of my Fellows' degree as a result of a global health course I was taking as part of my M.P.H. program. Dr. Steven Larson, a guest lecturer, described his impressive work in providing low-cost, high-quality health services to the Latino community in South Philadelphia. As a co-founder of Puentes de Salud, a Philadelphia nonprofit organization, Dr. Larson recognized the urgent need for accessible culturally and linguistically appropriate care for Philadelphia's growing immigrant population. Now in its eighth year of operations, Puentes de Salud offers comprehensive health and wellness services and has expanded to include educational programs and social services, as well as cultural and artistic programs. I was fortunate to meet Dr. Larson just as the organization was forming an afterschool program and I have been serving as an education advisor for the program for the past 18 months.
As a Peace Corps Fellow, I have had the opportunity to pursue my passion for working on projects related to international child health and development. I have participated in international conferences and am now working on a research project with Save the Children, an international nongovernmental organization. The project focuses on parent education and maternal literacy initiatives to improve early childhood development outcomes in Guatemala, Mexico, and Nicaragua. It has been an amazing opportunity to return to my Peace Corps roots in Central America, and put to into practice the education and skills I have gained as a Fellow. At the same time, my continued international work is closely related to my work in South Philadelphia; in addition to helping with the afterschool tutoring program, I plan to develop a support group and child development class for immigrant mothers.
Last updated Jan 30 2014
Printable Benefits Overview
Graduate School
Program Overview
Graduate Programs Webinar
Learn more about our Coverdell Fellows and Master's International programs.
Coverdell Fellows Program Partnerships
Contact
the Paul D. Coverdell
Fellows Program
Questions?
Contact the Coverdell Fellows Program manager at:
Peace Corps
1111 20th Street NW
Washington, DC 20526

Phone: 855.855.1961 ext. 1440

Email: fellows@peacecorps.gov
Find Local Events
Peace Corps recruiters appear at information sessions, campus and community events, and career fairs. Pick a state and find a Peace Corps event near you.