Fellows in the Community
Lynne Moquete
M.P.H. Public Health
University of Texas at El Paso 1995
Dominican Republic, 1990–1992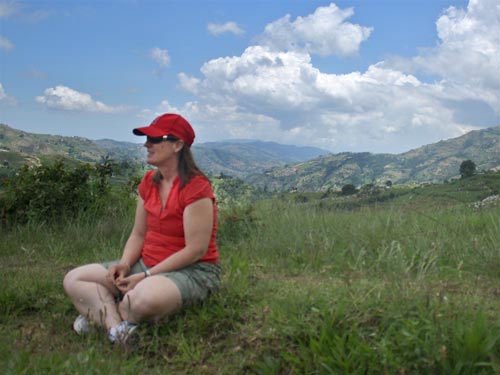 I served in the Dominican Republic working in health promotion in the small, mountainous village of Los Pinos del Eden, in the desert area of the southwest portion of the country. To get to and from my site I usually had to ride an animal or walk 2½ hours. There was very little public transportation at the time.
Being a Peace Corps Fellow allowed me to continue to serve while learning valuable skills that would help with my career. I am so grateful for my time at UTEP; for the professors and fellow students who walked with me along the path of discovery. I studied border health issues at the University of Texas at El Paso. My degree is a Master in Public Health of which I am very proud. There were many links between my Volunteer service and my degree, especially because my Peace Corps site was a border town with Haiti.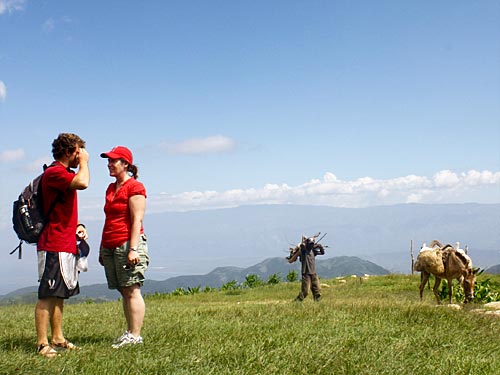 During my graduate school program, I served in AmeriCorps for a nonprofit organization called Project Vida. In Project Vida, I did much of the same work I did as a Peace Corps Volunteer; I provided community support to the women and children of the poorest neighborhoods in El Paso. This service component of Fellows/USA was great, giving me a more heartfelt perspective on poverty in the United States.
After Fellows/USA, I chose to become a high school teacher, and have been one for the past 15 years. I teach a class on human interaction, which I consider to be the best class in the world! We cover everything from eating disorders to death and dying and suicide. We discuss health and public health trends in relation to sexuality, drug and alcohol use, and other related topics. We talk about societal norms for giving and serving and discuss social justice and poverty-related issues.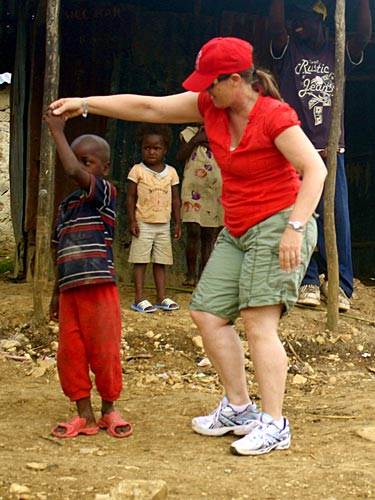 During my first year of teaching I presented a slide show of my Peace Corps experience. One of my students said to me, "Ms. Moquete, why don't you take us to the Dominican Republic?" That resulted in Building Homes Building Hope (BHBH), a nonprofit organization that I have been directing for 14 years.
BHBH provides individuals the opportunity to travel to developing countries, specifically, but not limited to, the Dominican Republic, in order to build homes. More than 100 families have been assisted, with American volunteers working with local residents to construct homes, kitchens, and latrines. They've also put on new roofs, installed floors, and painted buildings. As part of their trip, participants have worked in schools, hospitals, and orphanages.
My greatest desire in life is to give people a real world experience so they can begin to understand the significant impact their own life can have on the world. BHBH started small and has continually grown over the years. It is something that brings me great joy.
Last updated Jan 30 2014
Printable Benefits Overview
Graduate School
Program Overview
Graduate Programs Webinar
Learn more about our Coverdell Fellows and Master's International programs.
Coverdell Fellows Program Partnerships
Contact
the Paul D. Coverdell
Fellows Program
Questions?
Contact the Coverdell Fellows Program manager at:
Peace Corps
1111 20th Street NW
Washington, DC 20526

Phone: 855.855.1961 ext. 1440

Email: fellows@peacecorps.gov