Fellows in the Community
Kevin McMahan
M.A. Community Planning, Environmental Planning Specialty
University of Cincinnati 2007
Ukraine, 2003–2005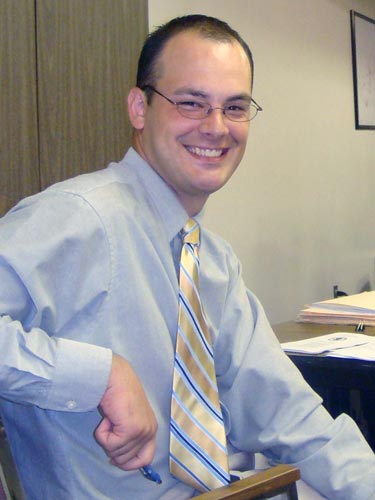 My Peace Corps assignment was working as an environmental educator in an after-school, extra-curricular youth center in Kaniv, Ukraine. I helped organize and supervise environmental cleanups, field trips, and camping trips. I also taught English at a few of the schools in Kaniv, with an emphasis on environmental issues. I spent time at six different schools, one of which was for orphans. In my free time, I organized a Little League baseball team. One of my proudest accomplishments was to bring this American pastime to Ukrainian children. It was also a special time because I met my Ukrainian wife.
The link between my Peace Corps service and my Fellows/USA degree was the emphasis on the environment. A few months before I finished my two-year commitment, I noticed a calendar in the Peace Corps office in Kiev that advertised the Fellows/USA Master of Community Planning program at the University of Cincinnati (UC). I felt it was the perfect option because I could live with my parents (I am a native of Cincinnati), allowing them time to get to know my wife, while earning a master's degree. For me, UC was also special because the dean of the School of Planning at that time was Dr. David Edelman, an RPCV.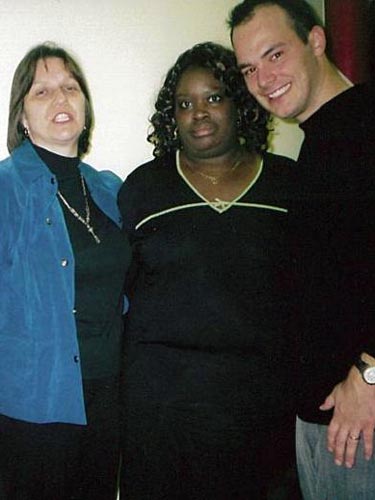 My time in the Peace Corps lent itself to significant insight on how to be successful in life, which was extremely helpful to my Fellows internship, as well as my current position. I learned the benefits of patience and persistence, how to remain resilient, and how to transition into a flexible person. My Fellows/USA service component included working at the Center for Great Neighborhoods of Covington where I assisted with projects such as street festivals, home renovations, and citizen involvement projects in the City of Covington.
In addition to the internships, the Fellows/USA program was a very nice way to make friendships with a few of my fellow graduate students, since we were all either RPCVs or accepted Peace Corps Volunteers waiting for our Peace Corps assignments to begin. We all shared a common interest and common outlook on life. It is comforting to go through graduate school with a support team there with you.
My Peace Corps experience and, by extension, my Fellows/USA experience have both added much to who I am today, personally and professionally. Almost all Volunteers go into the Peace Corps thinking, "I'm going to go to this country and help these people." Toward the end of your assignment, there is a good chance that you have come to realize that, in fact, for everything you helped your host family to learn, they actually helped you learn just as much about yourself and life in general. In addition, I feel that if Fellows/USA had not been an option, I may not have even considered attending graduate school.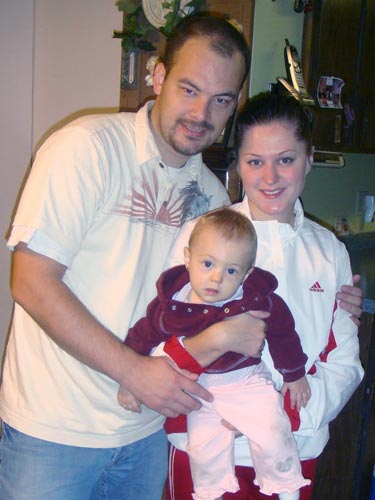 But, how did my Fellows/USA experience lead to my current field of work? Everything I have done in my life has led to where I am today. For the past three years, I have worked as a planner in Orange County, with Virginia's Department of Planning and Zoning. One of my major responsibilities is to review and comment on proposed subdivision plans. I also assist with creating staff reports for re-zoning, special use permits, variances, and more. One of the most interesting parts of my job is facilitating land-use decisions that property owners make. I enjoy working with people and assisting them in solving their problems. My service in the Peace Corps and as a Fellow helped me realize my professional potential while doing something I am passionate about.
Last updated Jan 30 2014
Printable Benefits Overview
Graduate School
Program Overview
Graduate Programs Webinar
Learn more about our Coverdell Fellows and Master's International programs.
Coverdell Fellows Program Partnerships
Contact
the Paul D. Coverdell
Fellows Program
Questions?
Contact the Coverdell Fellows Program manager at:
Peace Corps
1111 20th Street NW
Washington, DC 20526

Phone: 855.855.1961 ext. 1440

Email: fellows@peacecorps.gov