Fellows in the Community
Carole McCauley
MS Environmental Education
Florida Institute of Technology, 2008
Antigua, 1998–2001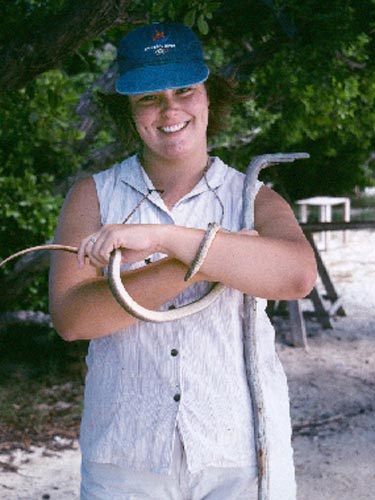 I served in Antigua, which is part of the Peace Corps Eastern Caribbean group. I was an environmental educator for a nonprofit organization and worked on many projects. I initiated a training program for teachers to get students involved in environmental education. I also ran field trips called "the floating classroom." We looked at coastal habitats and endangered species and talked about some of the on-the-ground conservation efforts that were taking place on the island.
I chose to do my Fellows/USA program at the Florida Institute of Technology. I already had a Master of Arts and History degree in education, but I felt I needed to enhance my scientific abilities. I specifically looked for an environmental education program that had a strong scientific element to it. Some of the programs out there are Master of Education or Master of Arts, but Florida Tech offered a Master of Science degree.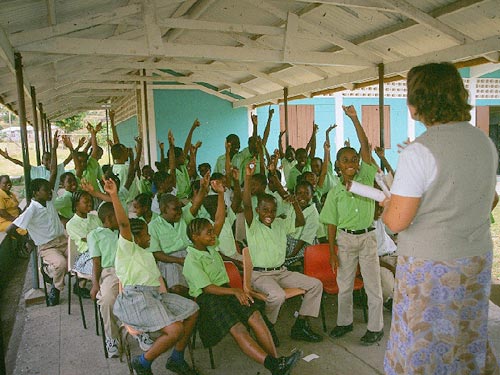 It's notable that while I was working on my degree at Florida Tech I was invited to apply for a job at an island near Antigua, Montserrat, to develop a management plan for a national park. In Montserrat, I conducted a survey of the general public's knowledge and opinions about the park and looked at the type of activities they thought should be allowed in the park, such as farming or hunting. I used the work I did there as the basis for my master's project.
The professional foundations I gained in Fellows/USA helped to cement my career. Today, I can pick up the phone, call my adviser, and have a conversation with him. I've continued to professionally network with alumni of the same graduate program. Fellows/USA was a great opportunity.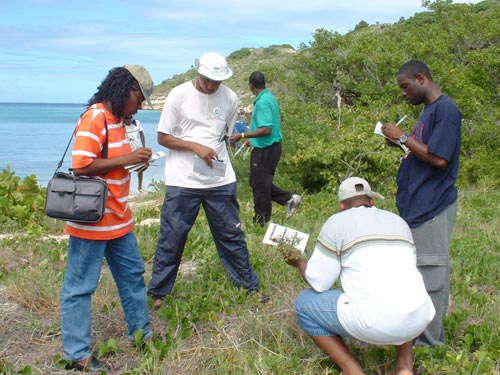 Going through Fellows/USA also brings about a lot of change, and that change starts with yourself. For example, I've learned how to call legislators because it's a part of environmental education. Today, I'm actively involved in marine education, and I run outreach programs at Northeastern University's Marine Science Center.
There are a lot of disciplines that feel like they're the root of it all, but the environment affects our livelihood, our health, and our ability to construct cities.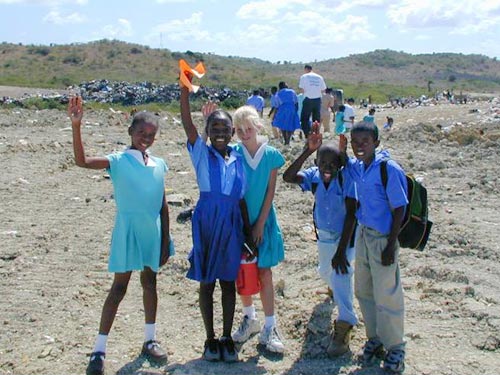 I feel strongly that so many problems people face in developing countries—whether health, natural disasters, or even diseases like malaria—have an environmental element to them. Environmental education is not just teaching about whales. It's about teaching how to act in ways that are not detrimental to the environment. It's about making kids think about their own connection to the environment and how to improve it.
Last updated Jan 30 2014
Printable Benefits Overview
Graduate School
Program Overview
Graduate Programs Webinar
Learn more about our Coverdell Fellows and Master's International programs.
Coverdell Fellows Program Partnerships
Contact
the Paul D. Coverdell
Fellows Program
Questions?
Contact the Coverdell Fellows Program manager at:
Peace Corps
1111 20th Street NW
Washington, DC 20526

Phone: 855.855.1961 ext. 1440

Email: fellows@peacecorps.gov
Find Local Events
Peace Corps recruiters appear at information sessions, campus and community events, and career fairs. Pick a state and find a Peace Corps event near you.