Fellows in the Community
Stephen Maduli-Williams
M.S. Public Policy and Management
Carnegie Mellon University, 1999
Zimbabwe, 1995–1997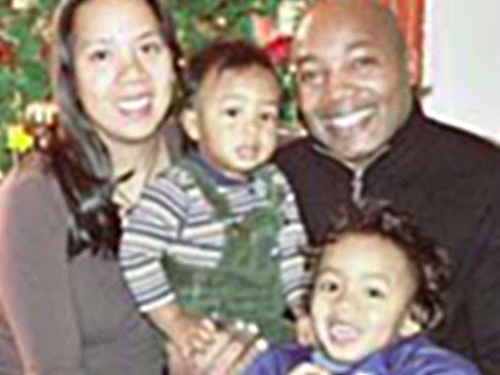 During my time in the Peace Corps, I worked on small business development in Zimbabwe. I started my tour in Bulawayo, where I spent nearly eight months before going to Harare. My boss ran a nonprofit created by USAID that assisted state-owned companies to privatize and become public-sector entities. I provided technical assistance to various companies that were making this transition, including those in the dairy and electricity sectors.
While still a Volunteer, I was already thinking about going to graduate school and Fellows/USA seemed like a natural progression in that regard. I found out that Carnegie Mellon was a partner in the Fellows/USA program and is a great school that offers a course of study fitting in with what I wanted to do. I applied and was accepted. I studied a combination of public policy and business administration, with a focus on economic development. It was a perfect fit.
I loved graduate school. It was a great experience and a significant step that kept me going in the career direction I wanted. I had two internships in Pittsburgh during my time as a Peace Corps Fellow, one in public housing and another in redevelopment, including on a Hope IV public housing project. The internships were a little different from what I had done in the Peace Corps, but complementary to what I was studying in graduate school.
Currently, I am deputy director of a redevelopment agency in San Francisco where I manage large-scale development projects. Basically, the work is a culmination of everything I've been doing in Peace Corps, Fellows/USA, and since. I do miss the international aspect that the Peace Corps has to offer, and at some point in my career, I hope to go back overseas.
Last updated Jan 30 2014
Printable Benefits Overview
Graduate School
Program Overview
Graduate Programs Webinar
Learn more about our Coverdell Fellows and Master's International programs.
Coverdell Fellows Program Partnerships
Contact
the Paul D. Coverdell
Fellows Program
Questions?
Contact the Coverdell Fellows Program manager at:
Peace Corps
1111 20th Street NW
Washington, DC 20526

Phone: 855.855.1961 ext. 1440

Email: fellows@peacecorps.gov