Fellows in the Community
Jared Buono
Ph.D. Watershed Management
University of Arizona, 2009
Ghana, 1997–1999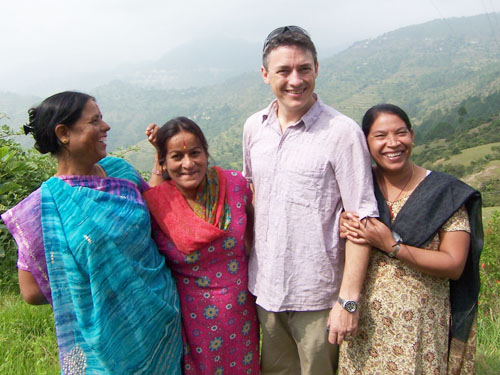 Peace Corps has given me my professional motivation, a laser focus on my career path, and a thousand other things that form a large part of who I am today. When I volunteered for the Peace Corps, I was sent to West Africa and spent two of the best years of my life in Kandiga in northern Ghana. Don't get me wrong, it was the hardest thing I've ever done and I haven't forgotten the many miserable moments, but it was often the happiest, healthiest, and most gratified I have been
I remember being in the village thinking, "I don't know enough stuff. I need to know more about hydrology so I can really help people." This is essentially why I went back to graduate school. The Fellows/USA opportunity allowed me to connect my academic work to the community, which is something I think many RPCVs crave. It also helped me see all that I had learned from my time in the Peace Corps. I realized I had learned how to work with communities, how to communicate with all manner of people, and how to build consensus.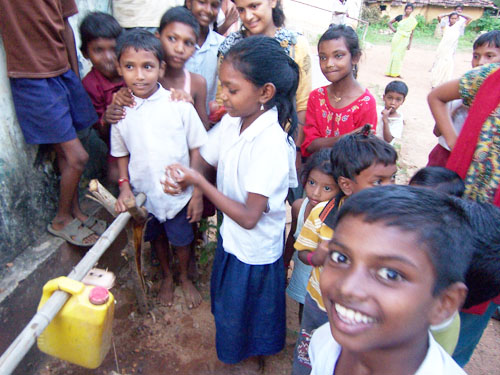 During my fellowship with the University of Arizona, I was involved in a lot of projects. I spent a semester working with the U.S. Department of Agriculture as a hydrologic technician and I developed approaches to mapping the ecological health of semiarid landscapes. I also served as a technical advisor to the San Pedro Natural Resources Conservation District and helped to develop their comprehensive natural resources management plan.
In 2003, several students in the watershed department decided to form an organization to help local and international communities. Watershed Management Group was thus born. Testing many of our early projects in our own backyards, we soon received our first major grant to construct water harvesting practices in public places around Tucson. We went on to recruit over 400 local volunteers, and in one year we trained over 1,000 Tucsonans in watershed best management practices.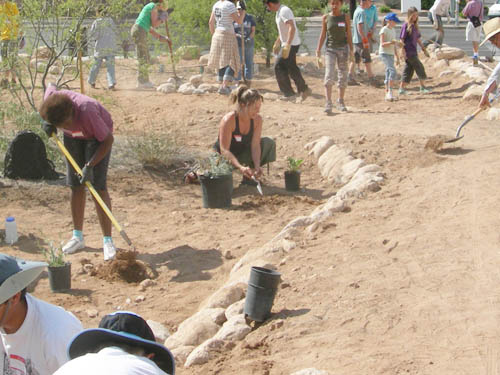 As of this year, Watershed Management Group has worked in six countries and now has two full–time employees in India, of which I'm one. I spend my days doing such things as looking for partners, raising funds, and establishing an office. My responsibilities are mostly administrative at the moment, but I hope to get back to hands-on watershed work within a few months. Our first major project in India will be in Maharashtra, working to improve livelihoods through improved water management (leading to higher farm yields) and sanitation (leading to less disease). We also have a short-term project coming up in Burkina Faso where we will be training farmers in water harvesting.
The Peace Corps has been at the core of my professional motivation for 15 years and Fellows/USA was a great opportunity for me. I don't know why any RPCV who goes back to school wouldn't want to participate in the program.
Last updated Jan 30 2014
Printable Benefits Overview
Graduate School
Program Overview
Graduate Programs Webinar
Learn more about our Coverdell Fellows and Master's International programs.
Coverdell Fellows Program Partnerships
Contact
the Paul D. Coverdell
Fellows Program
Questions?
Contact the Coverdell Fellows Program manager at:
Peace Corps
1111 20th Street NW
Washington, DC 20526

Phone: 855.855.1961 ext. 1440

Email: fellows@peacecorps.gov
Find Local Events
Peace Corps recruiters appear at information sessions, campus and community events, and career fairs. Pick a state and find a Peace Corps event near you.