Fellows in the Community
Ryan Browning
Master's of Business Administration
Duke University, Fuqua School of Business, 2009
Burkina Faso, 2003–2005
Senegal, 2006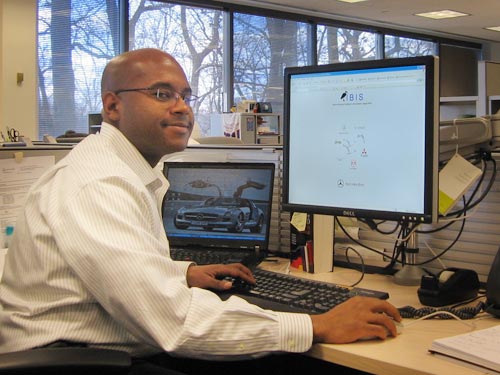 From high school to college I was always involved in community service and volunteering, so the Peace Corps seemed like a natural continuation of my service at a higher level. Before graduating, I struggled with the idea of going into the Peace Corps versus going straight into the work force, but I ultimately decided that I didn't want to pass up a once-in-a-lifetime opportunity to do something special. I also wanted to know what it was like to live outside of the United States, immersed in a different culture and speaking another language.
The first time I lived abroad was during my Peace Corps service, and it was both shocking and interesting. The sights… the smells… the sensations… Pictures and articles about a place never do justice to the feeling you get when you step off the plane into a new world.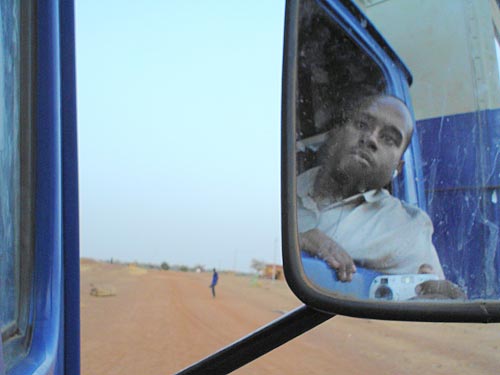 For me, that new world was West Africa. I served in both Burkina Faso and Senegal as a small enterprise development Volunteer. I had studied economics in school, and I had basic skills in accounting, business plan development, and marketing. The challenge as a Volunteer was to see how I could apply and teach these basic concepts in the real world, and particularly in a West African context. It took months to gain the trust of the people I worked with and become effective. That process is something I simply cannot forget. It has shaped my view of the world and has influenced how I deal with others in both my private and professional life.
Like many Volunteers upon their return to the States, I felt that going to graduate school would be a great way to solidify my experience. Fellows/USA seemed like it could be a real advantage, but initially I did not look to it because there were limited options for MBA candidates. However, one day I was happy to see that the Fuqua School of Business at Duke University had joined as a partner school. It was a fortunate revelation for me since I had already independently started my application to the program at Fuqua.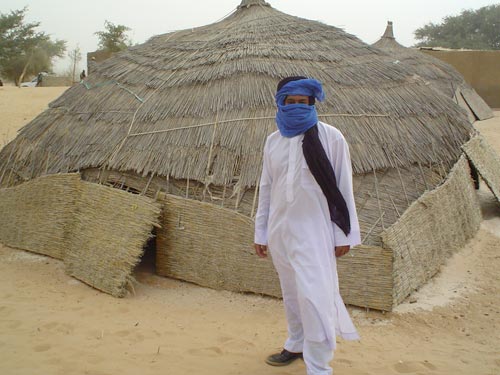 Fellows/USA at Fuqua turned out to be an experience that matched the growth I experienced as a Volunteer. The community service component of my program was called "Fuqua on Board." As part of this program for developing leadership skills, I sat on the board of a nonprofit as a non-voting member—attending monthly meetings, participating as an adviser, and helping to organize projects and events.
The organization I worked with was called The Scrap Exchange, which serves as a hub for re-used materials in the Raleigh-Durham area. It has a strong presence in the community and hosts events for environmental causes. In addition to sitting on the board, I worked with a classmate to develop a market research survey that sought to answer the question, Who comes into The Scrap Exchange store and for what purpose? The results of our survey allowed the board to make more informed decisions to better serve the needs of the community.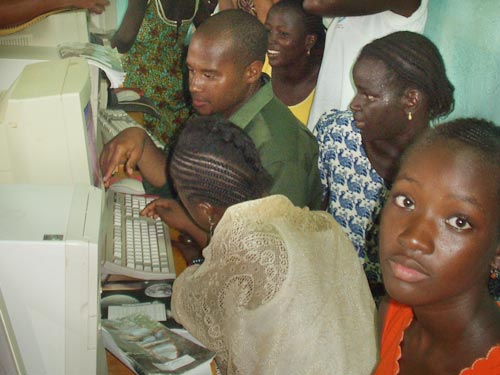 Beyond the service component, Fellows/USA plugs you into the Volunteer community wherever you happen to be. I met RPCVs at my university and in the greater Raleigh-Durham area. Not only did I make friends, but I also met people who, like me, were furthering their education and careers in my industry.
In retrospect, Fellows/USA both assisted me financially and enhanced my educational experience by allowing me to serve a community using the skills developed in my MBA program. I recently finished an 18-month leadership rotational program at a German luxury auto manufacturer and had the opportunity to work and live in the U.S., Europe, and Asia. There is no doubt that I would not have been selected to participate in such a program if I had not developed my skills and gained experience through Fellows/USA. My daily work in corporate finance is built upon the rich experiences from Burkina Faso, Senegal, and Fellows/USA.
Last updated Jan 30 2014
Printable Benefits Overview
Graduate School
Program Overview
Graduate Programs Webinar
Learn more about our Coverdell Fellows and Master's International programs.
Coverdell Fellows Program Partnerships
Contact
the Paul D. Coverdell
Fellows Program
Questions?
Contact the Coverdell Fellows Program manager at:
Peace Corps
1111 20th Street NW
Washington, DC 20526

Phone: 855.855.1961 ext. 1440

Email: fellows@peacecorps.gov
Find Local Events
Peace Corps recruiters appear at information sessions, campus and community events, and career fairs. Pick a state and find a Peace Corps event near you.