Partners in the Community
United Way Tucson
University of Arizona Fellows Bring Their Talents to the United Way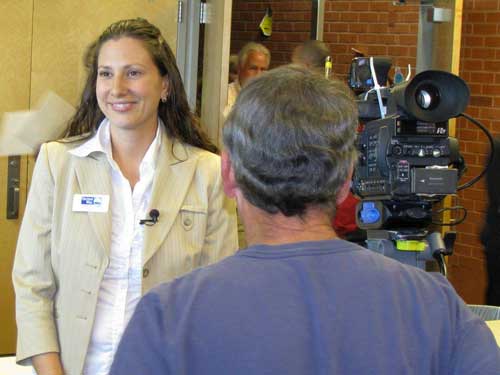 The United Way of Tucson and Southern Arizona (UWTSA), while part of the famous federated giving organization, has much to offer in its own right. This community–based organization serves the citizens of southern Arizona with programs to promote financial literacy, youth development, and healthy living. Enter Fellows/USA, which provides trained, talented interns to UWTSA via the Peace Corps Fellows/USA program at the University of Arizona.
Cheyenne Arreola, who oversees volunteer recruitment for UWTSA, says Peace Corps Fellows bring something special to its internships. She acknowledges she was initially somewhat surprised by these students' ability to work on local community projects, given their backgrounds in international development: "In the initial stage you think, 'really?', but then you see them in action," she says adding, "They come back with a special awareness from being in a poor country, and the challenges that they face with our communities here are not necessarily so different."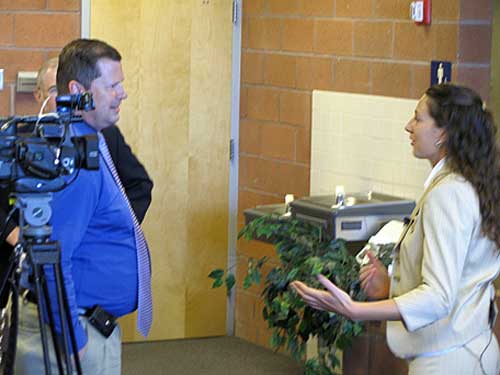 Arreola can point to more than one Fellow who has helped further UWTSA's mission. Among those are Steve Morrison, a Fellow who worked in data management and collection. "Steve worked with us to help collect information required by our grantors. He was able, very creatively, to streamline several different surveys into one, two–sided document." As a result of Morrison's efforts, UWTSA was able to collect more–and more useful–information than it had gathered in the past. Morrison's work also convinced UWTSA that it needed a staff member dedicated to data management, and the organization is now working to create such a position.
Another Peace Corps Fellow, Amanda Kucich, transitioned from interning with UWTSA to working full–time as the director of youth development. Kucich, who received her Master of Public Administration and Policy from the University of Arizona, now manages a budget of close to $1 million and can be seen representing UWTSA in the local media. Kucich says her internship at UWTSA taught her the importance of developing solid personal relationships to get the work done.
Arreola has been so happy with the work conducted by Peace Corps Fellows that she hopes to be able to hire more of these special Volunteers to permanent positions with UWTSA in the future. She says, "Their work ethic, their experiences, their diverse backgrounds, and maturity have made them wonderful for our programs."
Last updated Jan 30 2014
Printable Benefits Overview
Graduate School
Program Overview
Graduate Programs Webinar
Learn more about our Coverdell Fellows and Master's International programs.
Coverdell Fellows Program Partnerships
Contact
the Paul D. Coverdell
Fellows Program
Questions?
Contact the Coverdell Fellows Program manager at:
Peace Corps
1111 20th Street NW
Washington, DC 20526

Phone: 855.855.1961 ext. 1440

Email: fellows@peacecorps.gov
Find Local Events
Peace Corps recruiters appear at information sessions, campus and community events, and career fairs. Pick a state and find a Peace Corps event near you.