Partners in the Community
SmartMoney
Fellows are World Wise for SmartMoney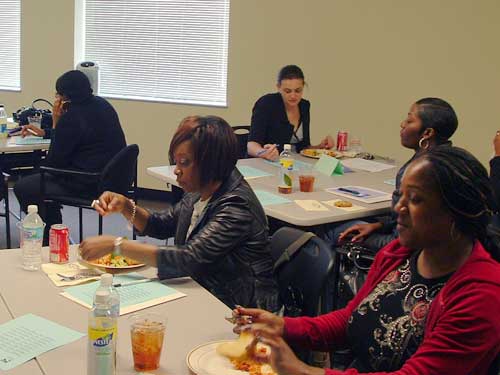 Nestled aside the Ohio River on the Ohio–Kentucky border, the city of Cincinnati is often considered one of the first American boomtowns–an urban center that grew up in the heart of the country in the early 19th century and rivaled major cities on the East Coast. This metropolis of 3.33 million, which headquarters such corporate giants as Procter and Gamble, Macy's, and Bloomingdales, may seem a far cry from a sleepy village in Bolivia or Uganda, but it is also home to Peace Corps know–how, initiative, and volunteerism.
In fact, Lisa Roberts–Rosser, executive director of the Cincinnati nonprofit organization SmartMoney, describes her organization's partnership with Peace Corps Fellows from the University of Cincinnati as "a marriage made in heaven." SmartMoney works throughout the greater Cincinnati area providing financial services and economic education to the city's underserved citizens. University of Cincinnati Fellows come to Smart Money internships with the experience of their Peace Corps service and with graduate–level training in community planning or regional development.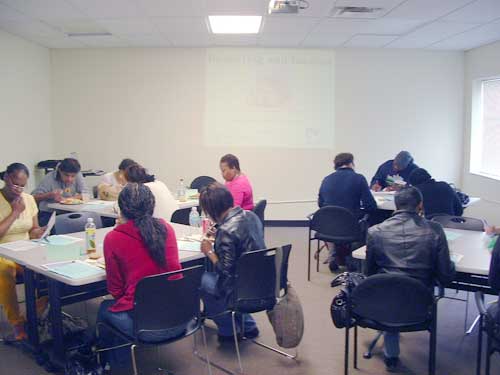 Roberts–Rosser describes each Fellow's role with her organization as "almost like a college teaching assistant." Fellows conduct grassroots outreach, lead workshops, and also provide one–on–one coaching for SmartMoney clients. "People will come to us wanting to know how to start a small business, but as it turns out, they are also needing help in simply knowing how to use a computer," Roberts–Rosser explains.
Asked to list those qualities that particularly define Peace Corps Fellows, Roberts–Rosser mentions traits such as problem–solving, good communications skills, energy, and spirit. But one trait, in particular, stands out for her: "Peace Corps Fellows are able to work with clients with sensitivity without feeling sorry for them. In their time abroad, they've developed a sense of humility." Humility–a quality cultivated abroad and brought home to America.
Last updated Jan 30 2014
Printable Benefits Overview
Graduate School
Program Overview
Graduate Programs Webinar
Learn more about our Coverdell Fellows and Master's International programs.
Coverdell Fellows Program Partnerships
Contact
the Paul D. Coverdell
Fellows Program
Questions?
Contact the Coverdell Fellows Program manager at:
Peace Corps
1111 20th Street NW
Washington, DC 20526

Phone: 855.855.1961 ext. 1440

Email: fellows@peacecorps.gov
Find Local Events
Peace Corps recruiters appear at information sessions, campus and community events, and career fairs. Pick a state and find a Peace Corps event near you.