Partners in the Community
Fordham Road Business Improvement District
Peace Corps Fellows Promote Business Development in the Bronx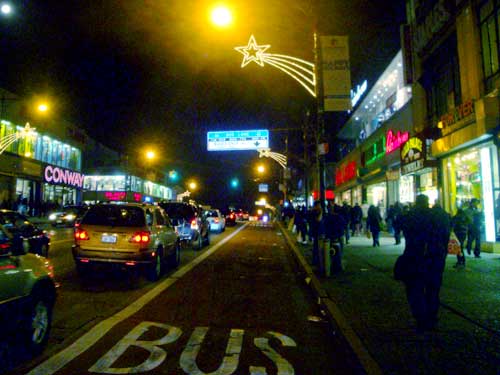 Fordham Road, a busy four–lane urban street running through the Bronx, New York, is the longest retail strip in the borough and also a site for Peace Corps Fellows to exert their business know–how and creativity.
Since 2008, Fordham Road Business Improvement District (BID), a local nonprofit organization, and Fordham University have been partnering to offer internships to Peace Corps Fellows interested in improving the economic well–being of this busy thoroughfare and of the people whose economic livelihood depends upon business conducted there.
According to Fordham Road BID Deputy Executive Director Daniel Bernstein, Peace Corps Fellows have contributed significantly to furthering his organization's mission to improve the Fordham Road commercial district. He particularly lauds the Fellows for their maturity which, he says, has set them apart from younger students who have interned for the organization.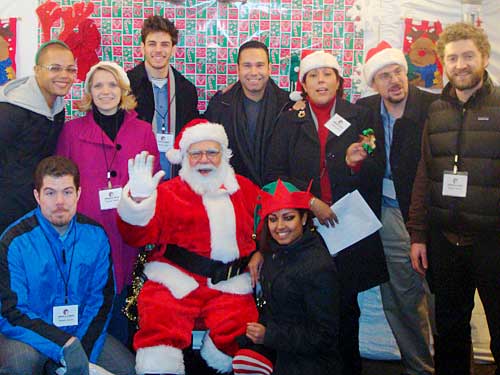 "We're very happy with the Fellows/USA program," says Bernstein. "The students have been an extraordinary help." He says the internships also provide significant learning opportunities for the Fellows themselves. "Mostly, they are not from New York City and they want to learn how the city operates."
Bernstein points to the work of former Fellow Orlando Gonzalez, who built Fordham Road BID's website and helped to develop the protocols for a smoothly run Fellows/USA program. Gonzalez's ties to Fordham Road BID still run deep and, according to Bernstein, even though "he lives in the city and has a job, he still comes back. He helped at the annual meeting last year."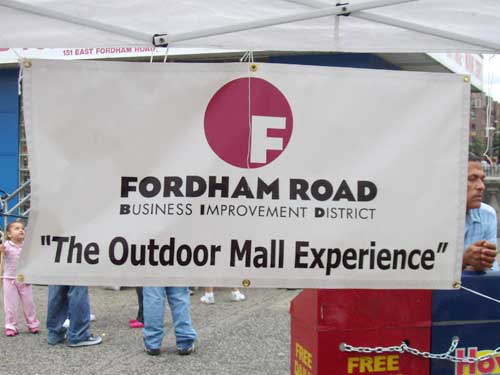 Another Fellow who stands out for Bernstein is Michelle Weisse, who "came up with an idea and ran with it." Weisse developed the marketing campaign, "Face of Fordham Road," where area residents competed to become a spokesperson to represent Fordham Road. Winners' faces, names, and stories were used on marketing materials over the course of a subsequent yearlong campaign.
Bernstein says that, unfortunately, Fordham Road BID cannot afford to bring on Fellows for permanent positions after they have completed their internships. The organization has only two people on staff, with no funding for additional hires. "If we could expand, I'd love it to hire Fellows," he says. "They have an interest in the type of work we do here. They are prepared to do community and capital development work. They're on–track."
Last updated Jan 30 2014
Printable Benefits Overview
Graduate School
Program Overview
Graduate Programs Webinar
Learn more about our Coverdell Fellows and Master's International programs.
Coverdell Fellows Program Partnerships
Contact
the Paul D. Coverdell
Fellows Program
Questions?
Contact the Coverdell Fellows Program manager at:
Peace Corps
1111 20th Street NW
Washington, DC 20526

Phone: 855.855.1961 ext. 1440

Email: fellows@peacecorps.gov