Partners in the Community
Brother's Brother
Peace Corps Fellows Lend a Brotherly Hand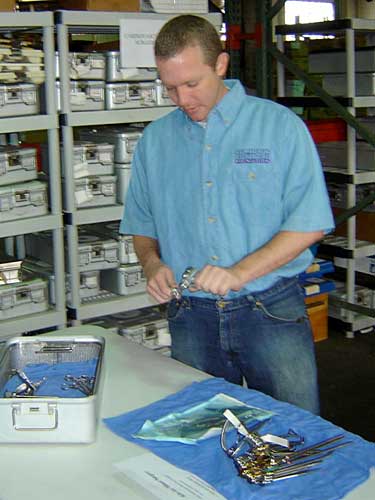 One of the country's premier international aid gift-in-kind organizations makes its headquarters in a city better known for its mainstream American iconography. Pittsburgh is home to the Pittsburgh Steelers football team and the Pirates baseball team and former bastion of big steel. However, it is also home to Brother's Brother Foundation (BBF), an international nonprofit lauded for seven years in a row by Forbes Magazine for its charitable commitment and recognized by Better Business Bureau's Wise Giving Alliance Standards seal of approval.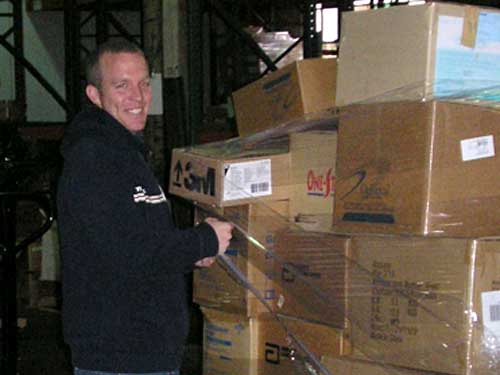 In a fortunate marriage of human resources and need, BBF also partners with the Fellows/USA program through Duquesne University to place Peace Corps Fellows in a variety of projects throughout the organization. "Their assignments are as varied as our needs," says Karen Dempsey, BBF vice president for development and administration.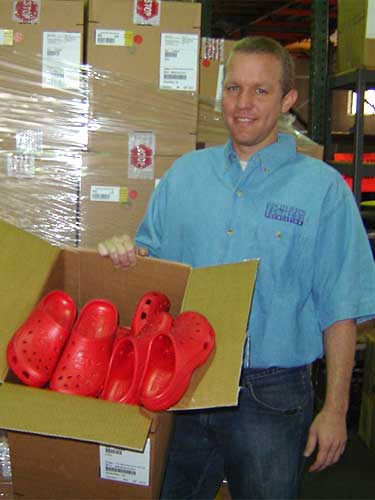 Dempsey points to Fellow Mark Morrison, who found himself working at BBF shortly after Hurricane Katrina ravaged the Gulf Coast. Mark first assisted in the BBF warehouse, processing gift-in-kind donations before moving on to help with humanitarian donations. More recently, another Fellow, Joan Marshall-Missiye, assisted in processing financial data related to the Haitian earthquake crisis. She was also instrumental in a successful effort to collect 7,000 buckets of hygiene donations for Haiti.
Asked what qualities Peace Corps Fellows bring to the table, Dempsey could not be more complimentary: "Since Peace Corps Volunteers have been overseas, they already have a perspective about the kinds of things that could be happening in a foreign country," she says, before going on to describe this international perspective as "a gift."
Last updated Jan 30 2014
Printable Benefits Overview
Graduate School
Program Overview
Graduate Programs Webinar
Learn more about our Coverdell Fellows and Master's International programs.
Coverdell Fellows Program Partnerships
Contact
the Paul D. Coverdell
Fellows Program
Questions?
Contact the Coverdell Fellows Program manager at:
Peace Corps
1111 20th Street NW
Washington, DC 20526

Phone: 855.855.1961 ext. 1440

Email: fellows@peacecorps.gov
Find Local Events
Peace Corps recruiters appear at information sessions, campus and community events, and career fairs. Pick a state and find a Peace Corps event near you.