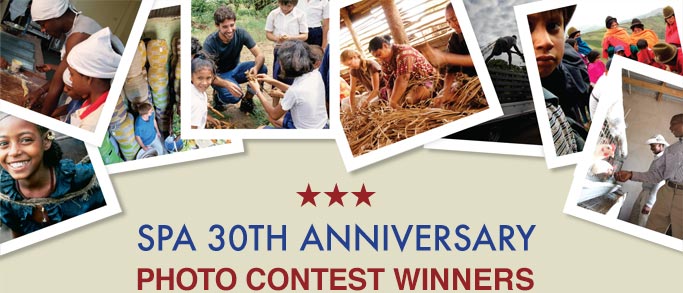 Spa In Action | SPA Results | Photographic Technical Merit | People's Choice Award
SPA In Action
First Place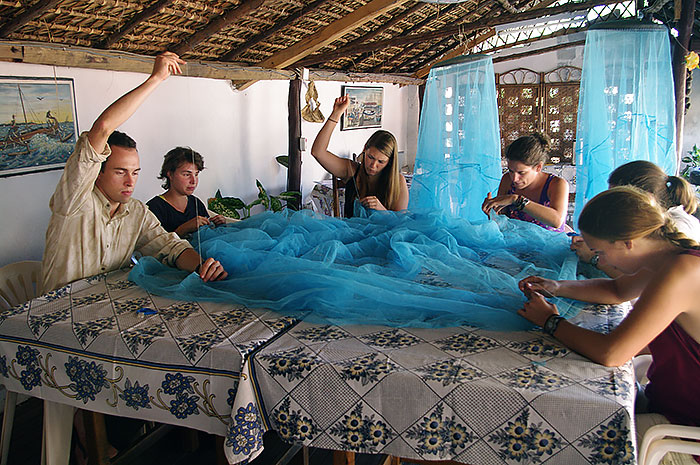 Raffaele Macri
Madagascar
Volunteers in Action
Volunteers repair mosquito nets as part of a one-day mini-boot camp in support of the Stomping Out Malaria in Africa initiative. Funded by a SPA grant, the boot camp focused on malaria prevention, diagnosis, and treatment. Following the training, Volunteers and their counterparts distributed bed nets in their communities.
Second Place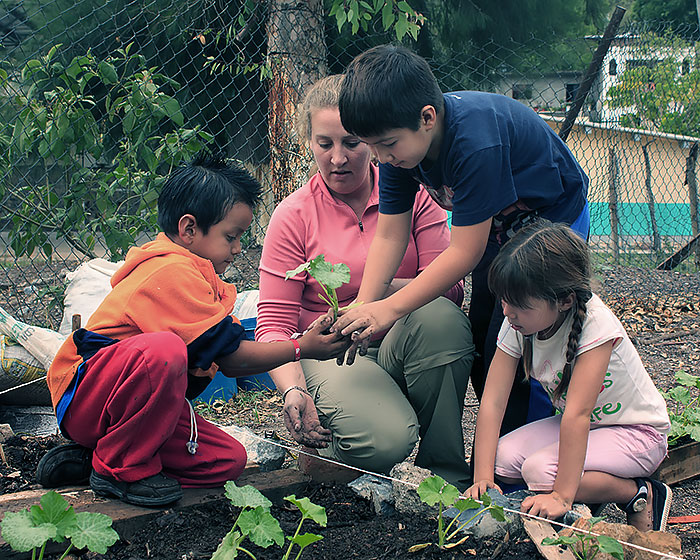 Arpan Dasgupta
Mexico
Seeds of a Greener School
A Volunteer works with students to transplant seedlings in a bio-intensive garden, one of several environmental technologies funded by a SPA grant to help create a green school.
Third Place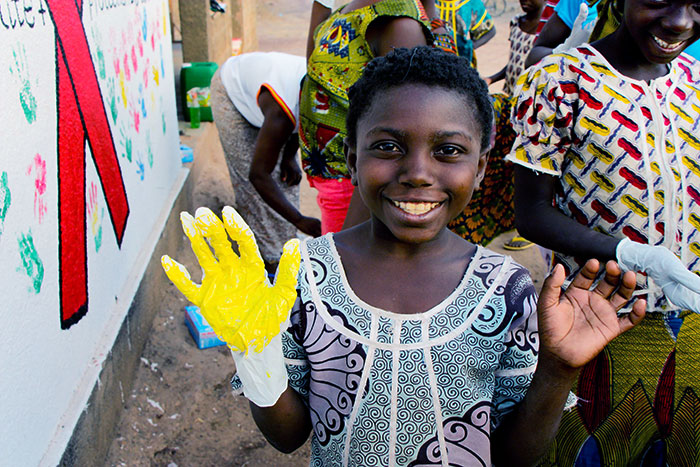 Hayley Droppert
Burkina Faso
Juliette Makes Her Pledge
Juliette and other sixth-grade girls make handprints on a wall to show their pledges to raise awareness of HIV/AIDS, practice safe sex, and get tested following an educational symposium funded by a SPA grant. The project, for World AIDS Day, integrated HIV/AIDS awareness murals with educational symposiums across Burkina Faso.
Last updated May 03 2016