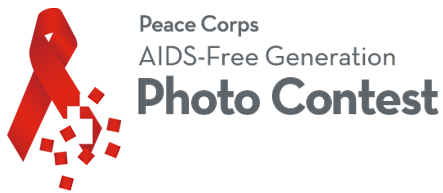 AIDS-Free Generation Photo Contest Winners
Education and Prevention | Treatment, Care, and Support | Reducing/Eliminating Stigma and Discrimination
Photographic Technical Merit | People's Choice Award
Reducing/Eliminating Stigma and Discrimination
First Place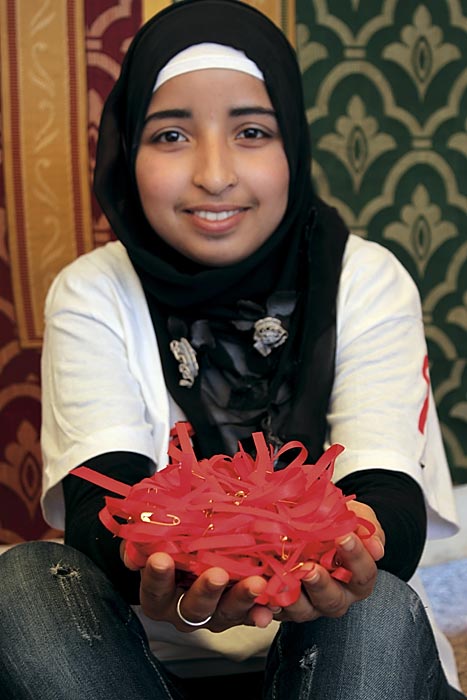 Molly Green
Volunteer in Morocco, 2011–2013
Fatima's Gift
A student in Morocco holds some of the ribbons that were distributed during a local music festival. Volunteers, a Moroccan HIV/AIDS organization, and local high school students conducted outreach and HIV testing.
Second Place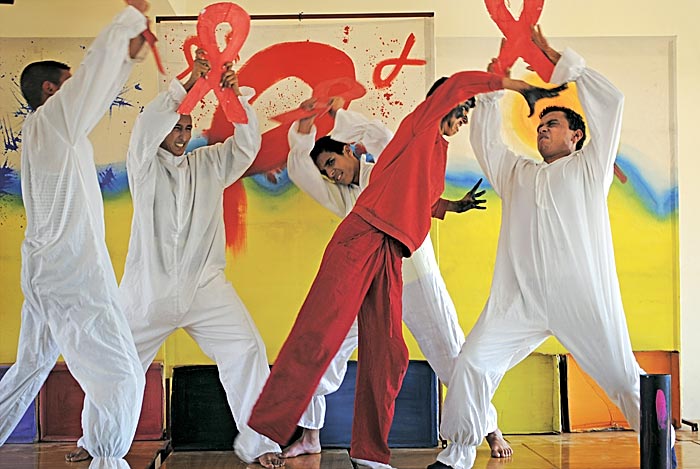 Leslie Surrett
Volunteer in Morocco, 2010–2012
AIDS Is Strong But We Are Stronger
The actor in red, representing the AIDS virus, attacks the four corners of the world in this scene from acting out, an awareness play. The AIDS virus may appear stronger than the world, but in the end, the world defeats AIDS. Acting out is a peace corps partnership project from a youth center in Morocco, presented in February 2012.
Third Place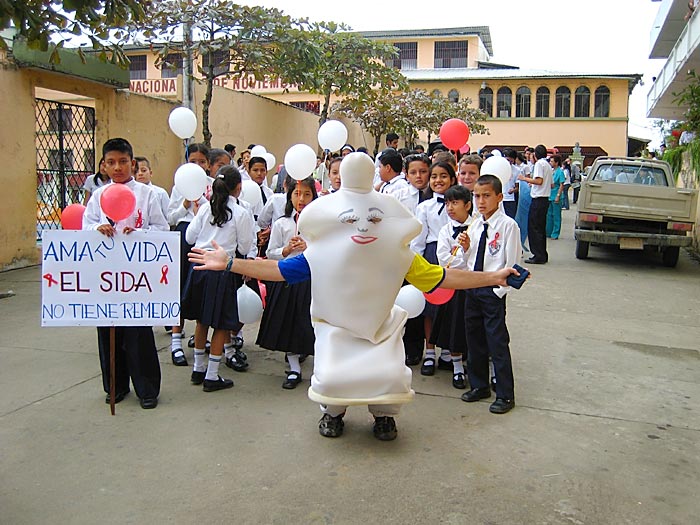 Ryan Lehman
Volunteer in Ecuador, 2006–2008
Sida (AIDS) Awareness Parade in Ecuador
Volunteer Ryan Lehman, dressed as a condom, prepares to lead children on a march through the streets of a town in Ecuador. Participants marched to the central park where they had set up displays and distributed AIDS prevention information. The event was organized by a fellow volunteer.
Last updated Jan 30 2014