Fellows in the Community
J. Alan Thomas
M.Ed.
Wichita State University, 2004
Tanzania 1998–2000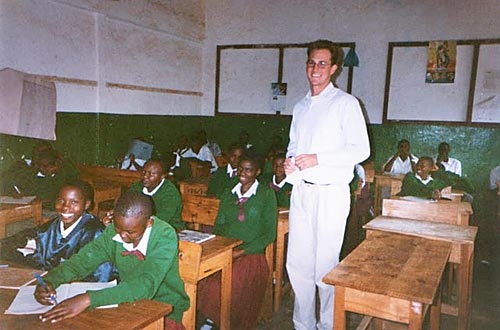 My term of service for the Peace Corps was 1998 to 2000 in Tanzania. I worked as a chemistry, biology, and (reluctantly) English teacher in a small mountain village called Kongei in the Lushoto region of Tanga. I hoped the Peace Corps would truly show me what teaching was like. I was on the fence as to whether this was going to be my career choice or not. Being a Peace Corps Volunteer solidified my choice to be an educator.
It was great to come back to the United States and have an option such as the Peace Corps Fellows Program. As many RPCVs know, just navigating the cereal aisle at the grocery store can be a source of stress upon returning, let alone finding a career path. Fellows was a way to transition back into society while tapping into skills gained overseas.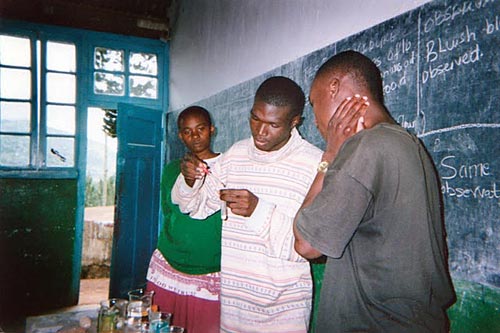 I connected with Dr. Robert Lane at Wichita State University for my Fellows program. He drew me in and promoted making a "transition to teaching"; that is, getting an alternate teaching certificate. Through the program, I would gain licensure in Kansas and be six credits shy of a master's degree in education.
I started my Fellows work with a provisional license at Bishop Miege High School in Roeland Park, Kansas. I occasionally commuted three hours to Wichita on the weekends for a group session with other students. This was also the beginning of distance learning becoming more mainstream. We were cutting edge because I occasionally used a webcam to be "beamed" into the classroom.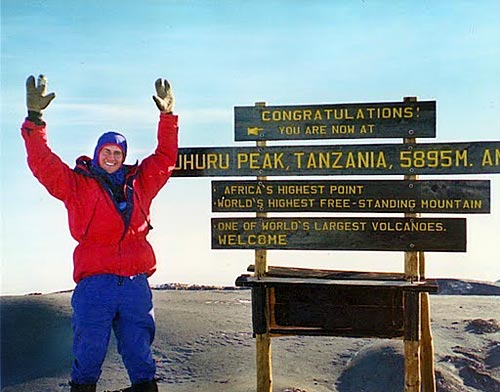 The serendipity of finding employment at this medium-sized Catholic school was interesting. I was on the verge of being engaged. My girlfriend, Lori, and I went on a tour of her native Kansas hangouts. One of these spots was her old high school, Bishop Miege. In typical recent RPCV fashion, I was walking around in flip-flops and shorts. During the casual visit, I wound up meeting the principal and president of the school. I knew they were looking for a biology teacher, but I was not prepared for an interview or even a meeting. As it turned out, I was able to gain employment there, which included an agreement to pay for the graduate school hours I needed that fell outside of what the Fellows program covered.
Today, I am happily married to Lori and gainfully employed at Bishop Miege as a science teacher, department chair, and head cross-country coach. I received my M.Ed. in curriculum and instruction in 2004. I am in my 11th year of employment at the same school and I don't see that changing anytime soon. I mean, the school does have running water AND electricity. What else could I ask for?
Last updated May 06 2015
Graduate School
Program Overview
Contact
the Paul D. Coverdell
Fellows Program
Questions?
Contact the Coverdell Fellows Program manager at:
Peace Corps
1111 20th Street NW
Washington, DC 20526

Phone: 855.855.1961 ext. 1440

Email: fellows@peacecorps.gov
Find Local Events
Peace Corps recruiters appear at information sessions, campus and community events, and career fairs. Pick a state and find a Peace Corps event near you.
Media Library
Share your service experience through photos and videos.