Fellows in the Community
Lindsay Heinlein
M.S. International Affairs
Milano the New School, 2009
Jordan 2004–2006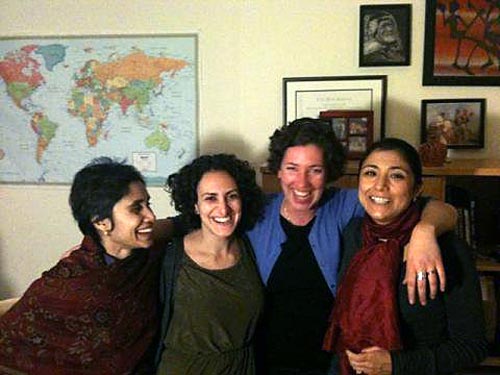 All along, I planned to utilize the Fellows Program when I returned from the Peace Corps. At the outset, I hoped I would develop an idea of my career path by the close of my Peace Corps experience and then apply my new knowledge and experience to a graduate program. Less than two months after my return to the United States, I was surrounded by a group of other students who had similar experiences—a large percentage of my program were RPCVs—with professors who understood more about my Peace Corps experience than I did, in a city with a rich diversity of people. The Fellows program provided the emotional stability I needed after the Volunteer experience that had most shaped my worldview.
As a Volunteer in Jordan from 2004 to 2006, I worked at the Manar Center with special education students who ranged in age from 6 to 16 and experienced mild to moderate mental disabilities. In order to boost student attendance and motivate staff, I wrote, received, and implemented a grant to completely renovate the school building. Additionally, I created an extracurricular curriculum with art, music, tae kwon do, and community integration activities to increase my students' social-emotional capacities.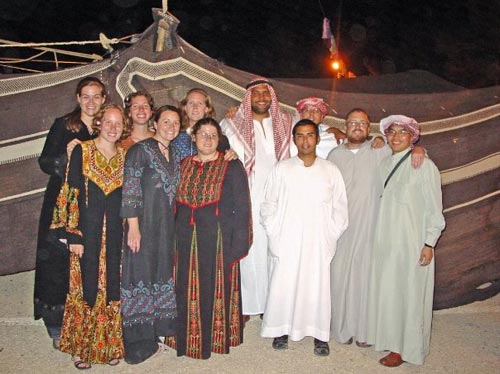 Outside of the Manar Center, I partnered with local, national, and international ngo's to increase services and programs available to my village. I served as a translator and liaison for a religious humanitarian organization to distribute clothing, wheelchairs, and other supplies to six local village nonprofits. I also worked with a group of Peace Corps Volunteers to create and teach workshops on self-defense, decision-making, and team-building in five youth centers for over 300 girls and women. Finally, I worked with Operation Smile to establish a strategy to utilize over 25 Peace Corps Volunteers to support the non-medical needs of children undergoing maxillo-facial surgeries in Jordan.
After leaving Jordan, I traveled with friends in Ethiopia and Tanzania for two months before returning to the States in November. Two days after my return, Milano the New School for Management and Urban Policy called to inform me I had been accepted to the Nonprofit Management program and would be awarded a 50 percent scholarship as a Peace Corps Fellow.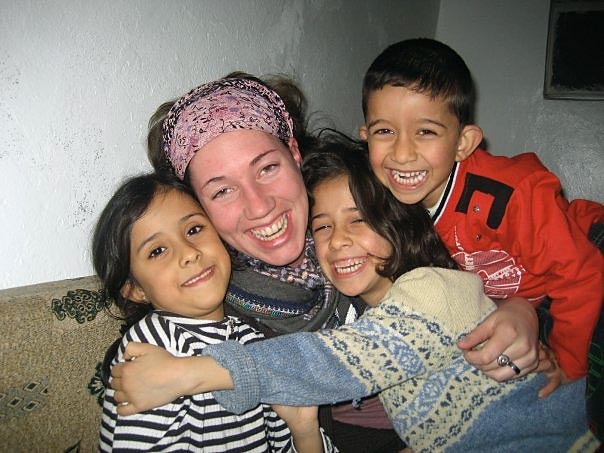 Though my degree and Peace Corps experience lay exclusively in the nonprofit sector, my prior work consisted of six years of retail-management experience. When I started the nonprofit management program at Milano, I wanted to understand the nexus between those experiences and found a relevant position as the marketing manager for a research and polling firm called Charney Research. Tasked with expanding the qualitative research business, I managed focus group projects and developed a newsletter and marketing strategy for the firm. My experience at Charney Research supplied me with much of the office etiquette, behavior, and networking skills required to successfully negotiate the nonprofit professional arena in New York.
At the end of my third semester of graduate school, as a full-time program associate, I worked to recruit candidates to Education Pioneers, a nonprofit organization seeking to build leadership in urban education reform. I researched and applied my thesis graduate work to this organization. That process was the culmination of my hope for the Fellows program—to use my Peace Corps experience to guide my career aspirations and then find a Fellows program to make me a well-rounded, prepared professional.
After 2½ years at Education Pioneers, I began working for PENCIL, a nonprofit that creates and supports long-term, project-based relationships between experienced business professionals and school principals. As a partnership coordinator for more than 60 schools in Harlem, the Heights, and the South Bronx—some of the highest poverty, lowest achieving schools in the country—I facilitate the application of business leader expertise to the unique needs of individual schools. The work requires great empathy, a deep understanding of trends in local education, the skills to negotiate the nonprofit space, and marketing experience. Without my experience in Jordan and the Fellows program, I would not have the skills to help the principal and business partner through the implementation of this project.
Last updated May 06 2015
Graduate School
Program Overview
Contact
the Paul D. Coverdell
Fellows Program
Questions?
Contact the Coverdell Fellows Program manager at:
Peace Corps
1111 20th Street NW
Washington, DC 20526

Phone: 855.855.1961 ext. 1440

Email: fellows@peacecorps.gov
Find Local Events
Peace Corps recruiters appear at information sessions, campus and community events, and career fairs. Pick a state and find a Peace Corps event near you.
Media Library
Share your service experience through photos and videos.