Fellows in the Community
Carla Ellis
Master's of Education
DePaul University, 1994
Kenya 1990–1992
Carla Ellis, Peace Corps/Jamaica country director, had clear ideas early in her career about the direction she wanted to take. As soon as she joined the Peace Corps, she knew she wanted to be a Fellow. She says, "I learned about Fellows before I left for my assignment. I remember carrying around a piece of paper with information about the Fellows program for two years."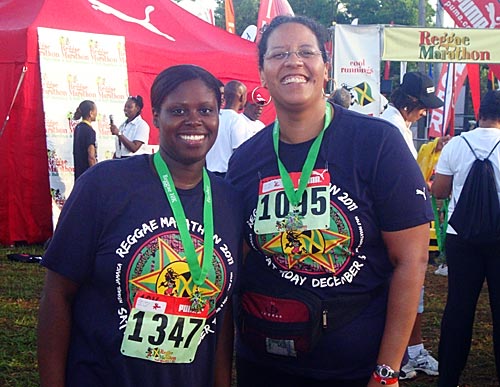 During her service, another goal Ellis set for herself was to someday become a country director. "As a Volunteer, I decided that I would be a country director. I believe in the mission and goals of the Peace Corps."
While many Peace Corps country directors find their way to their positions by following traditional careers in development, Ellis went a different route. After her service, just as she planned, she enrolled in a Peace Corps Fellows program—in urban education at DePaul University in Chicago.
Ellis found that the program segued perfectly from her background and interests. "As a Peace Corps Volunteer I taught business development at vocational schools; I taught high school students how to write business plans. The Peace Corps was an introduction to teaching, and I had also tutored in high school and college, and I enjoyed it."
At DePaul, after a summer of initial training, Fellows were placed into full-time teaching positions in urban schools and spent Saturdays taking classes toward their degree. Ellis explains, "My approach to the work I was doing in urban education drew from what I had learned in the Peace Corps. When you reach a child, you also reach a family. When you reach a family, you also reach a community." Ellis worked with three other Fellows and focused on parent education. The group created a parent education room with resources on literacy and offered workshops to help parents assist their children with reading.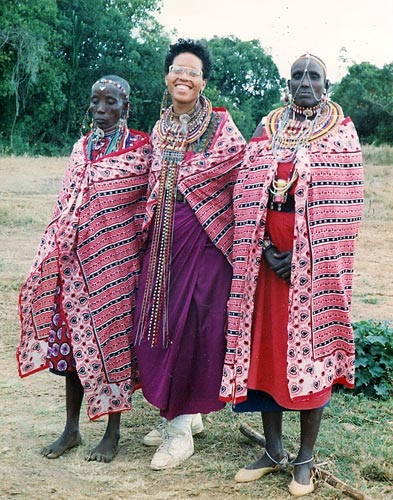 After earning a master's degree in elementary education and curriculum development, Ellis went on to pursue a high-level career as an educator and an administrator. She taught for two years before becoming state director for the department of education at St. Thomas in the U.S. Virgin Islands.
Here again, she found that her Peace Corps experience helped her significantly. "What I learned in the Peace Corps, about entering a new community, a new culture, asking questions, navigating cultural differences, all helped me with my work in the Virgin Islands."
Before filling her current position as country director, Ellis continued down a path that included completing a second master's degree in educational leadership and serving as superintendent of schools for Lighthouse Academies in Northwest Indiana and Chicago.
Ultimately, she found that the position as superintendent of schools entailed many parallels that prepared her for her current position. "As a superintendent, I oversaw principals, budget people, school nurses, school security guards, bus drivers. These are similar to the types of professionals that I oversee now. There is also a planning continuum and a focus on outcomes, evaluations, and building relationships with partners," she says, adding, "You want a good assignment for Volunteers in the same way that you want your employees to be satisfied with their work."
Ellis' career trajectory continues to progress. In the time since she started as Jamaican country director in August of last year, she has also completed her doctoral degree in curriculum studies, again from DePaul University.
Would you, like Ellis, enjoy climbing the ladder from Volunteer to country director? Then consider this interesting fact. Ellis says, "Along the way, I never lost sight of my desire to someday return to the Peace Corps. From time to time during my career, I would revisit the job description for a country director and consider what skills and experiences I needed to acquire to be prepared for the job."
In other words, if you want to return to the Peace Corps in a leadership role, keep your eyes on the ball. There are different paths that can bring you back to the higher ranks of the agency, but be aware of the skills that you will need and make sure to keep expanding your experiences accordingly. It is not a short journey from Volunteer to country director—it took Ellis two decades—but with volunteer experience and a graduate degree under your belt, you have the beginnings of a wonderful career.
Last updated May 06 2015
Graduate School
Program Overview
Contact
the Paul D. Coverdell
Fellows Program
Questions?
Contact the Coverdell Fellows Program manager at:
Peace Corps
1111 20th Street NW
Washington, DC 20526

Phone: 855.855.1961 ext. 1440

Email: fellows@peacecorps.gov
Find Local Events
Peace Corps recruiters appear at information sessions, campus and community events, and career fairs. Pick a state and find a Peace Corps event near you.
Media Library
Share your service experience through photos and videos.