Fellows in the Community
Lisa Daugherty
Master of Public Affairs, Nonprofit Management
University of Missouri–Kansas City, 2011
Dominican Republic 2003–2006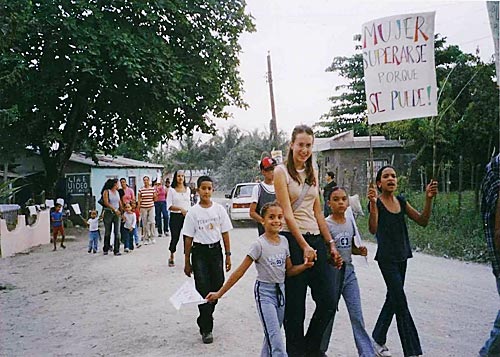 I served as a Peace Corps Volunteer in the Dominican Republic during the years 2003 to 2006. My experience in the Peace Corps was one of the most relevant experiences of my life. I spent three years teaching youth about good decision-making, planning for the future, and how to prevent HIV/AIDS. In addition, I taught women about proper nutrition and reproductive health. This work in grassroots prevention opened my eyes to the nonprofit sector. Living with the Dominican people showed me how to have compassion for those in poverty. I also learned that there are many ways to accomplish the same goal and how to persevere in difficult situations.
Additionally, my experience showed me how much luxury we have in the United States. When I returned for Christmas after serving for a little over a year, I remember looking around my bedroom and crying just because I noticed how soft my blankets were, how nice my blinds were and how plush my carpet was. Everything was extremely comfortable and I had taken that for granted my whole life. I now treasure and appreciate the comfort of the United States. In addition, I gained an understanding of why it is common for individuals to go to great and dangerous lengths to improve their lives and come to this country. Living in poverty, with less than a high school education, in an area where there are ten times as many people as jobs, feels hopeless and youth often want to just get out. I now feel a deep support for programs and people that give youth vision in developing countries and help them to see that they have the power to improve their lives by making positive decisions.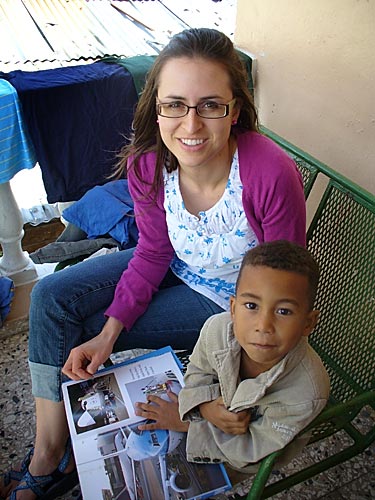 The Third Goal of the Peace Corps is a lifelong goal to bring back what we have learned to the United States. my return to the United States, I became the bilingual prevention educator at Sunflower House, a child advocacy center. I taught 4 to 7 year-olds about keeping their bodies safe and trained adults about how to prevent child abuse, all of which I did in English and Spanish.
To fulfill the service component of the Peace Corps Fellowship, throughout my program I consistently had a very rewarding internship at Sunflower House. Many of my classes were perfectly relevant to nonprofit work, in theory. However, my internship helped me to experience what we talked and read about in class. During my internship, I helped in developing an organizational data migration from Outlook to Google Apps and a departmental software migration from Access to Salesforce.com. As these migrations were happening, at school I was learning about leadership styles and how we adjust to change. I observed these theories play out during this process.
As part of my internship I have also gained substantial experience and knowledge in fundraising and event planning. I even wrote various grant proposals that were funded! I also observed an advocate for child advocacy centers who gave a testimony to local representatives in the state capitol building. I sat in on board meetings, volunteer meetings, learned new software tools such as Raiser's Edge and Constant Contact and, most of all, expanded the scope of my learning through focusing weekly on activities outside of my job description. I have had all of these opportunities because of my Peace Corps Fellowship. The knowledge that I have gained through my Master of Public Administration program at the University of Missouri–Kansas City, along with the practical experience of my Peace Corps Fellowship, gives me a competitive edge for that ideal job that will use my skills and experiences.
Last updated May 06 2015
Graduate School
Program Overview
Contact
the Paul D. Coverdell
Fellows Program
Questions?
Contact the Coverdell Fellows Program manager at:
Peace Corps
1111 20th Street NW
Washington, DC 20526

Phone: 855.855.1961 ext. 1440

Email: fellows@peacecorps.gov
Find Local Events
Peace Corps recruiters appear at information sessions, campus and community events, and career fairs. Pick a state and find a Peace Corps event near you.
Media Library
Share your service experience through photos and videos.