Partners in the Community
The Urban Conservancy
Peace Corps Fellows Work Hard in the Big Easy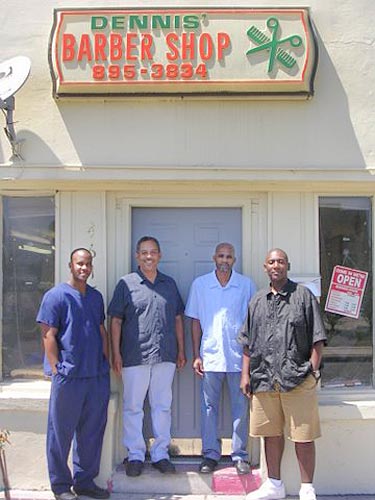 When we think of New Orleans, many iconic images spring to mind: The French Quarter, jazz music, multicultural neighborhoods, delicious cuisine.
One Coverdell Fellows community partner, The Urban Conservancy, works in this famous locale to ensure that the city's urban heritage, in particular, endures. "Our mission is to promote the wise stewardship of our built heritage and of our local economy," says Dana Eness, executive director of this nonprofit organization.
To assist in its mission, The Urban Conservancy turns to The University of New Orleans (UNO) to provide Peace Corps Fellows as interns. "I've found," says Eness, "that not only people who have completed the Peace Corps, but also people who plan to go into the Peace Corps have a really clear sense of mission. They have a strong moral compass, and their heart is in what they do."
Eness points to the contributions of one UNO Peace Corps Fellow, Rachel Mays, who worked on The Urban Conservancy's "Stay Local" project, a citywide initiative for creating strong economies based on locally owned and operated businesses. The project encourages consumers to shop locally and to help independent businesses compete more effectively.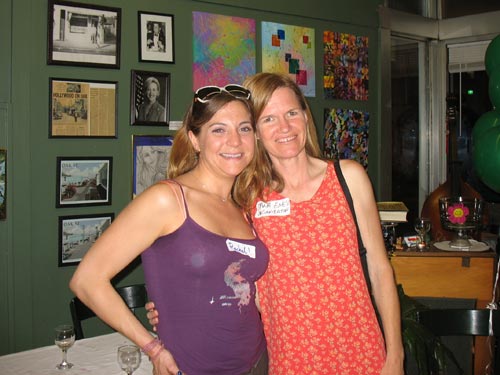 For Stay Local, Mays helped The Urban Conservancy in several concrete ways, says Eness. Mays surveyed local businesses in community corridors. She walked door to door, visiting grocery stores and barber shops. She conducted public education and undertook data collection, raising awareness of the The Urban Conservancy and Stay Local.
Eness believes that "Peace Corps people also love stories that have a human aspect," and she finds that this flare for the narrative has helped Mays in her efforts with Stay Local. She gives the example of Mays interviewing a tire shop owner in order to include the business in a Stay Local directory. Mays kept drawing out more details with questions such as "Tell us something about yourself," or "How long have you been in business?" The end result was a vibrant directory entry describing the business as "proudly selling tires for 30 years."
As a follow-up to this project, Mays also wrote a series of success stories that have become a permanent feature of the Stay Local website.
Asked about conducting future internships with Coverdell Fellows, Eness says, "I would love to keep working with Peace Corps people in the future. They want to be involved in work that makes a difference in the lives of people. It's not for the compensation or even for their resume. They are motivated by, and suited toward, mission-driven work."
Last updated May 06 2015
Graduate School
Program Overview
Contact
the Paul D. Coverdell
Fellows Program
Questions?
Contact the Coverdell Fellows Program manager at:
Peace Corps
1111 20th Street NW
Washington, DC 20526

Phone: 855.855.1961 ext. 1440

Email: fellows@peacecorps.gov
Find Local Events
Peace Corps recruiters appear at information sessions, campus and community events, and career fairs. Pick a state and find a Peace Corps event near you.
Media Library
Share your service experience through photos and videos.