Partners in the Community
University of Pennsylvania LGBT Center
Coverdell Fellows Supports Trailblazing Organization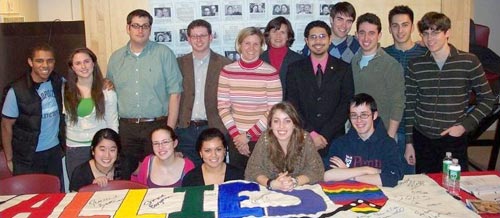 In a world where LGBT rights may sometimes still seem like an emerging movement, the University of Pennsylvania Lesbian Gay Bisexual Transgender Center (the Center) has proudly been in business for nearly three decades.
According to Associate Director Erin Cross, the organization has emerged as a trailblazer during this time. "We tend to serve as a model for other programs," she says. The Center is involved in education, support, and advocacy, and conducts work not only on the University of Pennsylvania campus but also nationally.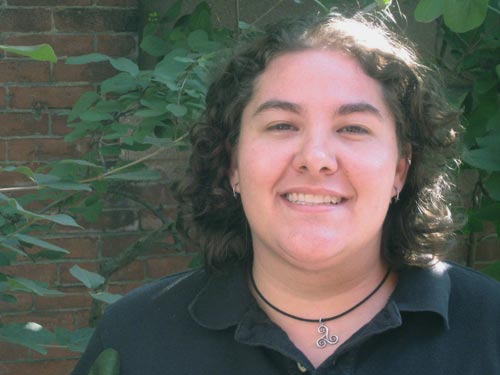 "Six thousand people come through our doors every year. Our services include a loaning library, study spaces, a computer lab, meeting spaces for events, cooking in the kitchen, a WII game, couches for people to take naps, and good conversations." Cross says, adding, "We have worked on remembrance events, with sister centers across the country, sharing resources and developing standards, and we've also worked with high schools."
Insert into this picture Coverdell Fellows and you have the winning formula of a dedicated, talented professional working to support a worthy cause. University of Pennsylvania graduate student and Peace Corps Fellow Laura Wesolowski has been serving at the Center for two years now.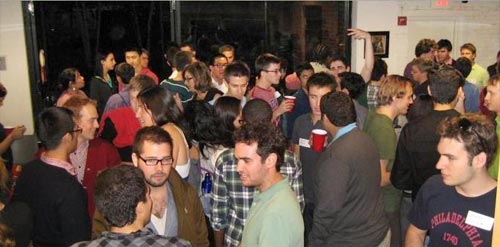 Initially, Wesolowski conducted outreach to other graduate and professional students. Now, according to Cross, Wesolowski has become "the go-to person for communications with groups across campus."
Wesolowski says she is excited to be a part of the Center. "I think that by fostering community and a sense of belonging for LGBT youth, we can help them grow their capacity as leaders of tomorrow." She adds, "I wish I had this kind of support when I was an undergrad!"
"My Peace Corps experience taught me how to form and maintain positive relationships, which is integral in this type of work," says Wesolowski. "I also utilize the many facets of my experience to understand the underlying causes of 'our' problems and form clear, concise, and actionable plans to solve them."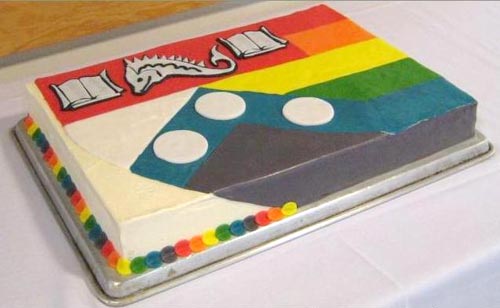 Both women, in fact, believe that serving in the Peace Corps prepares a person for a lifelong and successful career of service. According to Cross, "The Peace Corps experience can be translated into many other arenas. Whether it's graduate school or personal or work, the experience can be applied to whatever someone is passionate about. It's like a lifelong badge. After serving in the Peace Corps, people continue to give back." She notes, "This can especially apply to underserved communities."
Last updated May 06 2015
Graduate School
Program Overview
Contact
the Paul D. Coverdell
Fellows Program
Questions?
Contact the Coverdell Fellows Program manager at:
Peace Corps
1111 20th Street NW
Washington, DC 20526

Phone: 855.855.1961 ext. 1440

Email: fellows@peacecorps.gov
Find Local Events
Peace Corps recruiters appear at information sessions, campus and community events, and career fairs. Pick a state and find a Peace Corps event near you.
Media Library
Share your service experience through photos and videos.