Environment Projects
Ecotourism in Cape Verde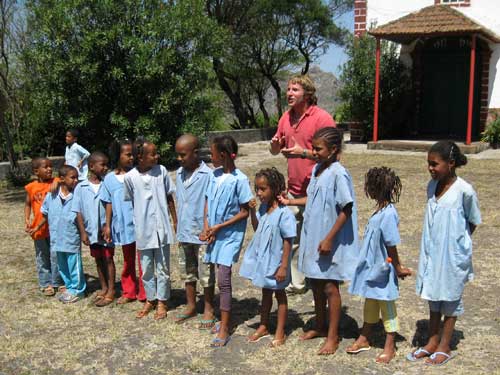 Volunteer Steven Easterby is working in Cape Verde with a local organization that conducts park and ecotourism management work within Sao Nicolau's Parque Natural Monte Gordo. He helps direct trail and signage activities, visitor management, and promotion of the park as an international tourism destination. Easterby hopes the developing the park will attract greater numbers of tourists to an attractive cultural and ecotourism destination, thus generation money for the communities within and surrounding the park.
Building Stoves in Panama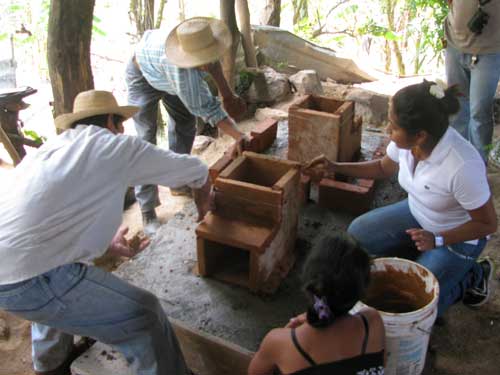 Volunteer David Wagner is building new stoves for a school in a local community in Panama. The new stoves conserve more firewood and provide a more comfortable environment for the cooks. He has involved the local community in the project, working with the Environmental Club to fundraise money from the community and the Padres de Familia (PTA) will be doing most of the construction and labor. Wagner hopes the stoves promote conservation and will get the youth involved, and he plans to continue this project at the local church and homes around town.
Clean Water and Sanitation in Lesotho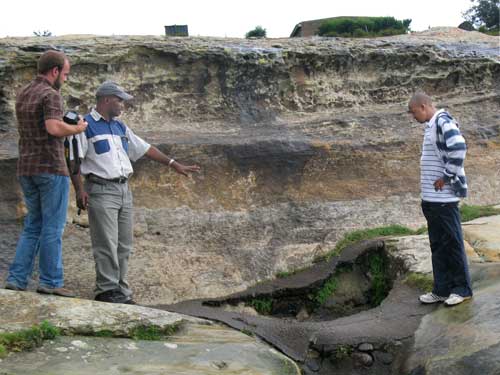 Volunteer Phil Youngren is working in Lesotho with the local Department of Rural Water Supply to build 250 water supply systems for local communities as well as an improved model of ventilated pit-latrines for every household in communities that will receive the new water systems. The project's goal is to improve health in the beneficiary communities by improving access to clean water and sanitation facilities for an estimated 150,000 Basotho; reducing the amount of time collecting water will allow more time for community members to spend on leisure, educational or economic activities.
Planting Fruit Trees in Morocco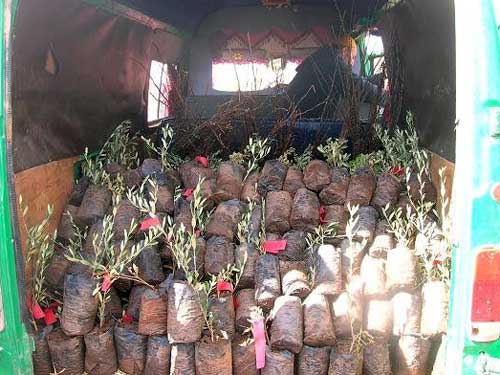 Volunteer Steve Fosher is helping his community in Morroco plant trees to combat soil erosion problems, as well as expand their diets and opportunity for income. In cooperation with Morocco's Department of Water and Forests and the local community association, Steve helped the community receive 1,500 olive, apple, and almond trees. Each family received an equal amount of trees and the rest of the trees were set aside for the community fruit orchard.
Community Cleanup and Planting in Bulgaria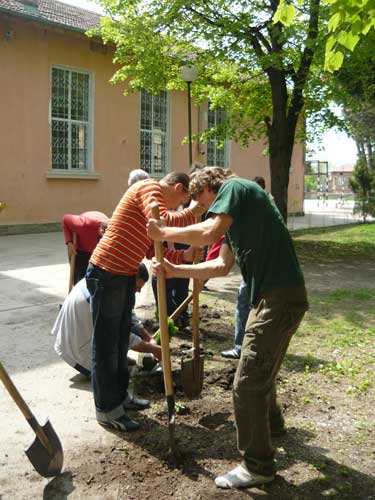 Volunteer Alison Bell led 100 students in Bulgaria in a month-long school and park beautification project. Students spent three weeks staying after school to dig holes and plant over 350 donated trees and plants on the school grounds and at a local park. The students also obtained 100 trash bags and gloves for a town clean-up which took place on Earth Day, as well as colorful paint and paint brushes to redecorate school benches, playgrounds and fences.
Last updated Jul 09 2014