Engaging Youth in HIV/AIDS Awareness
By RENU HASAN
Peace Corps Response St. Vincent and the Grenadines
Peace Corps Belize, 1983-1985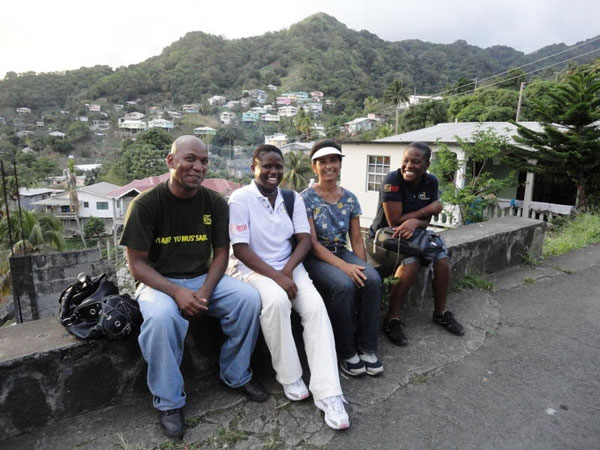 In the past, I had seen various Peace Corps Response positions available before, but none had really caught my attention until I saw the opportunity to go to St. Vincent. My previous volunteer service had been in Belize, a country that still tugs at my heart on a regular basis. It was in Belize that I first heard about St. Vincent from the Garifuna people, who consider St. Vincent to be their motherland. With my children now grown and happily busy in high school and college, and my better-half settled in his career, it seemed to be a good time to take care of that "itch" that never leaves you once you have lived abroad. Plus, the position seemed to be a good fit for my skills as a health educator. So when I saw the opening for a "Youth Advocacy Trainer" for Planned Parenthood in St. Vincent and the Grenadines, I jumped at the opportunity!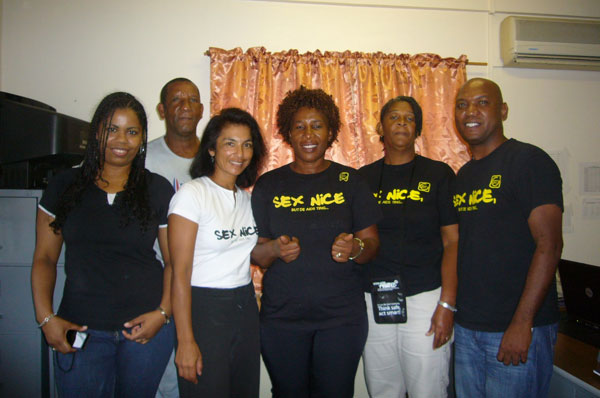 My tasks during the six months I spent in St. Vincent included developing an HIV/AIDS peer counselor curriculum, setting up the St. Vincent Planned Parenthood Association website, writing grants, and facilitating HIV/AIDS education workshops for youth. The curriculum was activity-based-in stark contrast to the lecture/chalkboard method of addressing sexuality that is still prevalent throughout the country.
The male youth were especially eager to participate in the activities. We were originally told that the boys would be less likely to initiate skits or discussions, but we found that the males in our group, while greatly outnumbered by females (it was a voluntary program), were often the first to volunteer. In addition, they were often the ones to speak out about taboo issues such as date rape, gender versus sex, and homosexuality. Also, the boys were very attentive listeners. I was really impressed at their level of respect, engagement, and willingness to participate (in contrast to local expectations).
Pre and post surveys amongst participating youth indicated that:
The average score regarding HIV/AIDS knowledge increased from 39 percent to 89 percent.
The average score regarding attitude (For example, should an HIV+ person be allowed in school?) changed from 53 percent to 80 percent.
The average score regarding behavior (For example, would you use a condom every time you have sex?) changed from 77 percent to 93 percent.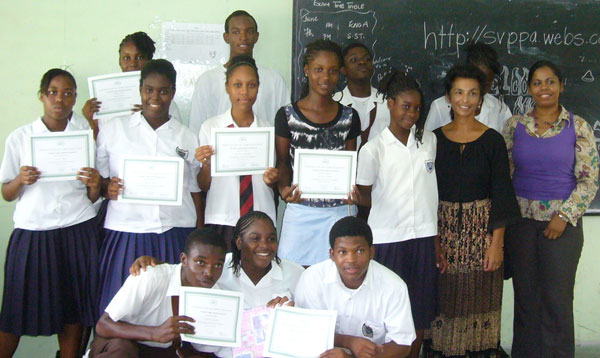 The results were enough to convince my counterpart that we should adopt this activity-based method. Initially discouraged by poor attendance (only six students attended the first session), we continued, and the voluntary program grew to 28 students by the sixth week. If I were to do it again, I would try to ensure that the program coincided with the beginning rather than the end of the school year, when final exams and summer vacation are not looming large in the minds of the youth.
Ironically, my family was both the best and worst part of my experience-worst because all the birthdays, anniversaries, and random moments you miss really add up, and best because having two teenage boys had prepared me well for fielding just about any question from my target population. At the end of the day, Peace Corps Response was an enriching experience that I will never forget.
Last updated Apr 29 2013
Open Positions
Search for open positions, apply, or modify an application here:
Program Overview
Learn more about Peace Corps Response with this overview of the expanded program.