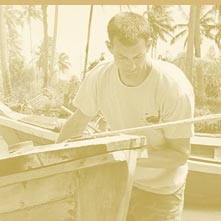 Peace Corps Response
Addressing Critical Needs Around the Globe
Peace Corps Response provides qualified professionals the opportunity to serve in rewarding, short-term assignments, in various programs around the world. When you serve as a Peace Corps Response Volunteer, you bring your skills and experience to projects in places where you are needed most.
Search for positions, apply, or modify an existing application here:
Peace Corps Response Volunteer Patricia English from New Orleans works as an HIV/AIDS adviser with a District health program in Malawi. She focuses on AIDS awareness, increasing support group attendance, and strengthening service delivery systems for people living with AIDS.
Last updated Apr 29 2013