Increase Peace Resources
Resources
Tell your friends about Increase Peace
We invite you to download one of the official Increase Peace badges shown below. You can post it on your Facebook profile to let your friends know about the Increase Peace referral program.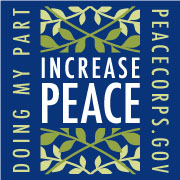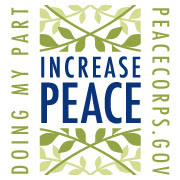 For other ways to be involved with Peace Corps visit peacecorps.gov/engage.
Thank you for supporting Peace Corps' mission of promoting world peace and friendship through service to others.
Last updated Jan 22 2014