Returned Volunteers

Volunteers continue to be an important part of the Peace Corps family even after they return from service and join the over 220,000-strong returned Peace Corps Volunteer (RPCV) network.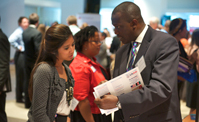 Job search resources tailored
for RPCVs.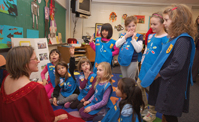 Tips, tools, and inspiration to help you share your story.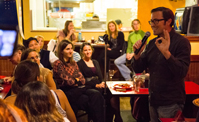 Explore ways to connect with the Peace Corps and other returned Volunteers.
Last updated Dec 03 2015
Serve in rewarding, short-term assignments in programs around the world.
Pursue your master's degree using your Peace Corps experience.
Donate to a Peace Corps Volunteer's community project.
Free cross-cultural learning materials, including videos, lesson plans, podcasts, and publications
Join the RPCV
Online Community
Subscribe to receive the latest RPCV news and opportunities in your inbox.