Linking Income, Food and Environment Volunteer
Apply Now
Linking Income, Food and Environment Volunteer
Apply By

September 30, 2014

Know By

October 15, 2014

Depart By

February 9, 2015
Project Description
The LIFE project is operating under invitation by, and in collaboration with the Zambian Forestry Department under Zambia's Ministry of Lands, Natural Resources and Environmental Protection. The project is focusing on empowering rural community members to improve their food security in ways that conserve natural resources. The Volunteers working as Forest extension agents are promoting the incorporation of agroforestry technologies, soil and water management practices as well as improved gardening techniques in the farming system. For farmers who are interested in scaling up their activity, Volunteers also provide training in basic business skills such as planning, record keeping and marketing.
Required Skills
Volunteers help communities conserve natural resources by working on projects such as soil conservation, watershed management and flood control; other projects include production of sustainable fuels, improvement of agro-forestry practices such as fruit production, building live fences and alley cropping and preservation of biodiversity, sometimes near national parks or other reserves.
Desired Skills
Competitive candidates will meet or exceed the following criteria:
• Bachelor's or Associate's degree in Agronomy, Horticulture or other agricultural discipline; OR
• Full-time farm experience; OR
• BA/BS in any discipline with farm experience; OR
• BS in Botany or Entomology experience growing vegetables or fruit or working in a nursery; OR
• BS in Biology practical experience growing vegetables or fruit or working in a nursery.

Familiarity with agriculture & farm work focusing on agroforestry and vegetable gardening.

Ability and desire to work in low-resource environment to assess needs and develop creative solutions.

Resilient and dedicated with strong communication and relationship skills.
Language Skills
The official langue of Zambia is English. However, Volunteers will be trained in and use the local language of his or her site. While some locals may have intermediate or advanced levels of English, most will not. Therefore, Volunteers will be most effective when conversing and working in the local language.
Living Conditions
Trainees must be ready for long biking (up to 20 km in one direction), working and living in rural Zambian villages. In addition, this position requires commitment to work in remote areas with a mentally and physically challenging environment. Housing will be mud huts with thatched roofs and no electricity. Water will be from a nearby well or stream and all Volunteers are given a Peace Corps-issued water filter. Cell phone coverage may not exist at site but most Volunteers report having cell phone coverage. Volunteers are supported in this uniquely rural environment through a Provincial House model, a Peace Corps Zambia policy essential to supporting its Volunteers. Volunteers are allowed four days per month at their respective Provincial Houses, which contain (1) guard services (2) free Wi-Fi (3) cots and (4) medical supplies. A Peace Corps Volunteer Liaison, Provincial Coordinator, and driver work at each Provincial House year-round, ensuring constant Volunteer support.
Medical Considerations in Zambia
Volunteers whose long-term health is maintained with access to care or services related to any of the following conditions or sub-specialties may not be able to serve: asthma; cardiology; dermatology; gastroenterology; urology; some types of gynecologic support; mammography; ophthalmology; ongoing behavioral health support; hematology; seizure disorder.
The following medication(s) are not permitted for legal, cultural or religious reasons: Adderall and Ritalin.
Volunteers who should avoid the following food(s) may not be able to serve: eggs, peanuts and gluten.
Learn more about Peace Corps medical requirements ›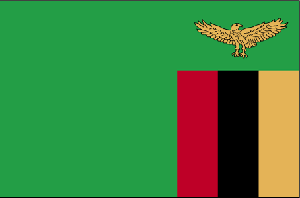 Country

Zambia

Region

Africa
Sector

Environment

Language Requirement

No Requirement

Positions Available

4 open positions

Accepts Couples

Yes