Ukraine: Scottsbluff Native to Teach in Ukraine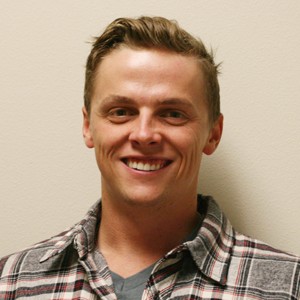 Never shake hands over the threshold of a door. It's bad luck.
That is just one of the many cultural idiosyncrasies Jordan Post will have to adjust to when he arrives in Ukraine. He will also need to acquaint himself with vodka, a staple beverage at the Ukrainian dinner table, and Salo, a traditional delicacy made of salt-cured pig fat.
Post received a volunteer position in the U.S. Peace Corps and will leave for Ukraine on Tuesday.
The 24-year old Scottsbluff native spent the past year applying for a Teaching English as a Foreign Language position with the Peace Corps, wanting to use the skills he has acquired to better the world around him and help those who have been less fortunate than him.
"I want to take my education and apply it in a way that would make more of an impact," Post said. "We are blessed here in America. I wanted to humble myself and immerse myself in another culture."
The idea to teach in the Peace Corps first came to Post while he was studying at the University of Kansas. He stumbled across a book of collected stories of Peace Corps volunteers. Inspired by the organization's efforts, he said he read the entire book in one sitting.
The push toward a degree went on, but Post said he never forgot about that book. Later, after taking an Introduction to Education course, Post said everything clicked and he knew exactly what he wanted to do.
He earned his bachelor's and master's degrees in secondary English education and went to work on the extensive Peace Corps application process.
"I was always revisiting it mentally," Post said. "The more I continued my education, the more it interested me. Everything kind of fell into place."
Serving in the Ukraine was a slight change of plans for Post. He said he initially requested work in Africa or Central and South America. However, when he was nominated for the Ukraine position, he accepted because he thought it might be his only chance.
Even though it was not exactly what he had in mind, Post said he is totally satisfied.
"If I declined, I might not have been nominated again," Post said. "I was truly ready to go anywhere."
Before shipping out on his 27-month tour, he will meet with the rest of Ukraine team 44 for two days of staging and training. The first three months in Ukraine will be spent in classes delving into the language and culture of the country. In that time, Post said he will learn Peace Corps procedure and receive safety and educational training as well.
In addition to his TEFL work, Post said there is a chance he will teach American history and culture when he arrives in his teaching position.
The Post family will undergo several changes next week. The day before Post leaves, his brother, Jacob, will ship out to the Okinawa Islands with the Marine Corps. It will be tough, but Post said his parents, Paul and Debbie, have been supportive throughout the family's time of transition.
"I wouldn't be where I am without their support," Post said. "My parents have been positive and encouraging to me and I am who I am because of them."
The Peace Corps traces its roots and mission to 1960, when then Sen. John F. Kennedy challenged students at the University of Michigan to serve their country in the cause of peace by living and working in developing countries. Since that time, more than 210,000 Peace Corps volunteers have served in 139 host countries, working on issues ranging from AIDS education to information technology and environmental preservation.
About 40 per cent of volunteers are serving on the African continent with the remaining volunteers spread out across Asia, Eastern Europe, the Caribbean, Pacific Islands, Central and South America and the Middle East. The majority of volunteers work in educational and health roles.
Post said the goal of the Peace Corps is to help others and he is looking forward using his experience to make a difference.
"It's exciting to me," Post said. "As a life goal for me, this is exactly what I want to be doing."
For more click here: http://www.starherald.com/news/local_news/scottsbluff-native-to-teach-in-ukraine/article_7452472e-fd5b-11e1-be61-001a4bcf887a.html
Press Releases
Get Peace Corps press releases delivered to your inbox in real time.
Media Library
Share your service experience through photos and videos.