Maureen Orth
Special Correspondent for Vanity Fair Magazine
(Colombia 1964-66)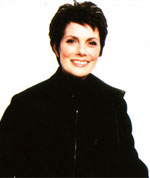 Maureen Orth is an award winning journalist, a Special Correspondent for Vanity Fair Magazine, and the founder of the Marina Orth Foundation, which promotes advanced learning in technology and English for over 1200 students.
After building her namesake public school Escuela Marina Orth in the 60's as a Peace Corps Volunteer, in 2005,she founded two non-profit Foundations – Marina Orth Foundation, a 501(c)3 in the U.S. and the non-profit Fundacion Marina Orth in Colombia. The schools have been lauded internationally as model examples of public private partnership and as proof of how far poor communities can advance with targeted assistance.
She is the producer of www.peacecorpspostcards.com, an interactive website created for the 50th anniversary of the Peace Corps, that highlights Peace Corps volunteers in action today and returned Volunteers for whom the Peace Corps has profoundly influenced their lives.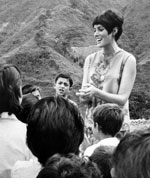 "To succeed in either journalism or the Peace Corps, you need curiosity and energy, but you also need to learn how to observe and to listen," Orth said.
Orth began her journalism career at Newsweek in 1972. In the last two decades she has traveled the world for Vanity Fair Magazine, reporting on a wide range of people. She attributes her Peace Corps experience for launching her career, "I think I echo thousands and thousands of people who can thank the Peace Corps for setting us on a path to a more interesting and fulfilling life."
Orth received a BA in Political Science at UC Berkeley, and a Masters in Journalism and documentary film at UCLA. Maureen Orth lives in Washington, D.C.
Last updated Nov 20 2013
Fast Facts on Paper
Download the Peace Corps Fact Sheet for easy printing.
Fact Sheet (PDF)
This file is in PDF format and require the free Adobe Acrobat Reader.
Media Library
Share your service experience through photos and videos.