Featured Event – Youssou N'Dour Concert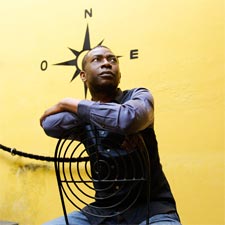 Wednesday, September 21, 2011
6:00 p.m
Concert Hall
John F. Kennedy Center for the Performing Arts
2700 F Street, NW
Washington, DC 20566
The John F. Kennedy Center for the Performing Arts will present a concert celebrating the 50th Anniversary of the Peace Corps, featuring singer and percussionist Youssou N'Dour, one of the most celebrated African musicians in history. The Peace Corps is pleased to partner with the Kennedy Center which is a living memorial to President Kennedy, The Peace Corps' founder, and share Senegalese culture with the United States.
Youssou N'Dour, Senegal's most popular singer, works with Peace Corps/Senegal through Malaria No More (a non-profit, non-governmental organization) and the Youssou N'Dour Foundation to reduce deaths caused by malaria. Peace Corps Volunteers across Senegal are leading efforts to prevent malaria by providing malaria prevention education and leading a campaign to universally distribute insecticide treated mosquito bed nets. In April, the Peace Corps announced a partnership with the President's Malaria Initiative that will expand malaria prevention activities throughout Africa.
The concert is part of the Kennedy Center's Millennium Stage series, a series of free daily concerts to encourage involvement in the arts. The concert will also be webcast live and will be archived in a database of more than 2,500 performances which may be accessed via the John F. Kennedy Center for the Performing Art's website.
Last updated Nov 20 2013