50th Anniversary Photo Contest
50th Anniversary Photo Contest Winners
Providing Technical Assistance | Sharing American Culture Overseas | Sharing Overseas Culture with America
Photographic Technical Merit | People's Choice Award
Sharing Overseas Culture with America
First Place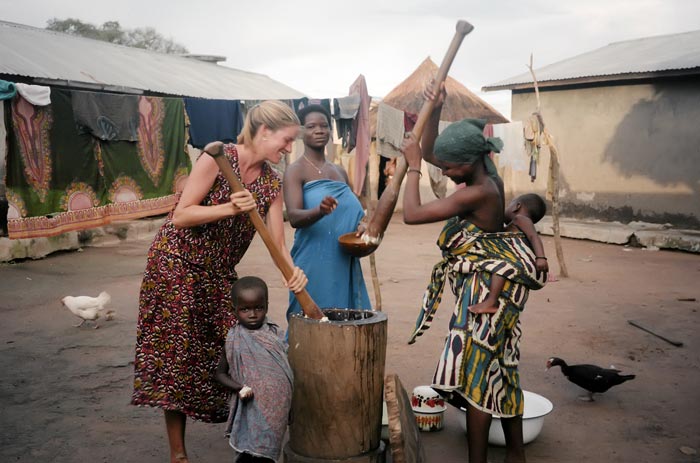 Sara Holtz
Peace Corps Togo, 1995-1998
Naka Pounding Yams
The Kabye people of northern Togo are famous for their huge yams. Village women share their way of making fufu, which is eaten with a variety of different sauces. A favorite in the photographer's village of Affem Kabye was ground peanut, sesame, hot pepper, and fresh pork.
Second Place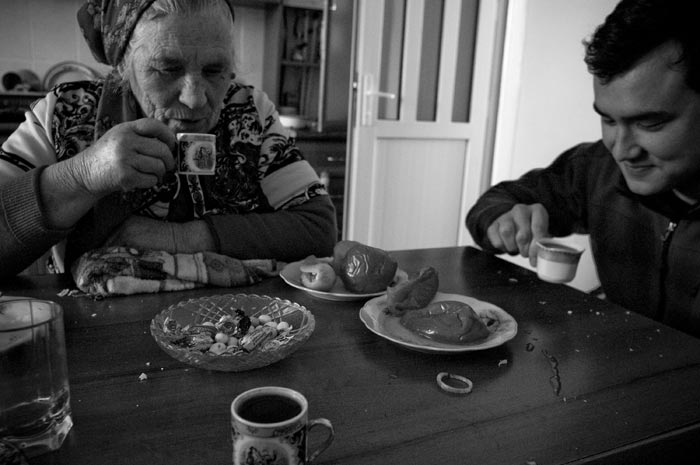 Emily Haas
Peace Corps Armenia, 2009-2011
Danny and Lydia
Volunteer Danny Lovell and his host mother enjoy a snack together in their small village in Armenia. In the beginning, Lydia's family lived in the home as well, but they eventually moved to Germany. Though Lydia spoke in a heavy and difficult to understand dialect, she and Danny were able to find a way to communicate.
Third Place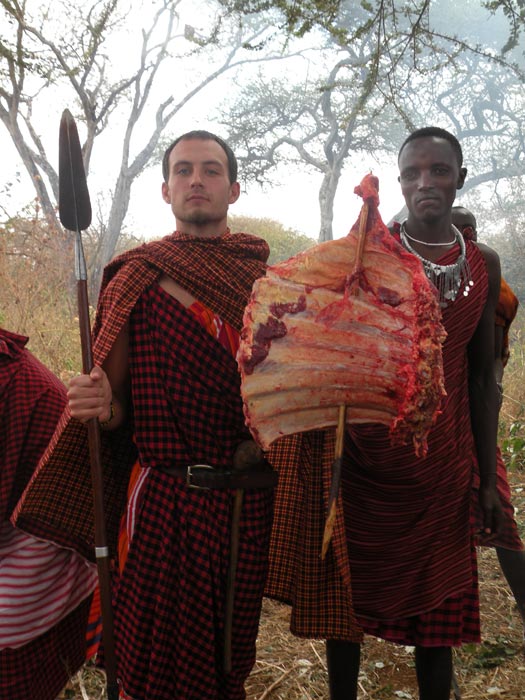 Michael Goralczyk
Peace Corps Tanzania, 2010-2012
Spear and Meat
Volunteer Michael Goralczyk and a friend show pieces of a cow that were slaughtered for a Masai celebration in Tanzania. The meat of two cows were placed on a stick and inserted into the ground next to a large fire for all to enjoy.
Last updated Jul 16 2012