50th Anniversary Photo Contest
50th Anniversary Photo Contest Winners
Providing Technical Assistance | Sharing American Culture Overseas | Sharing Overseas Culture with America
Photographic Technical Merit | People's Choice Award
Sharing American Culture Overseas
First Place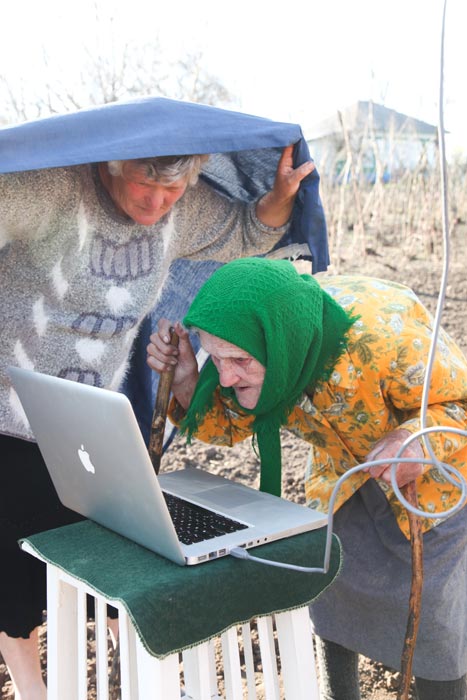 Cate Crandell
Peace Corps Moldova, 2010-2012
Long Distance Relationships
Volunteer Cate Crandall shares the magic of the Internet with her 97-year-old host great-grandmother during Easter brunch in Moldova. The Internet didn't work in the house that rests within her remote village deep in a valley, so the twosome went to the highest point in the yard—a garden. Five generations reconnected via a Skype conversation that included Crandall's host sister, who moved to Cambodia 19 years ago and had not been home in three years.
Second Place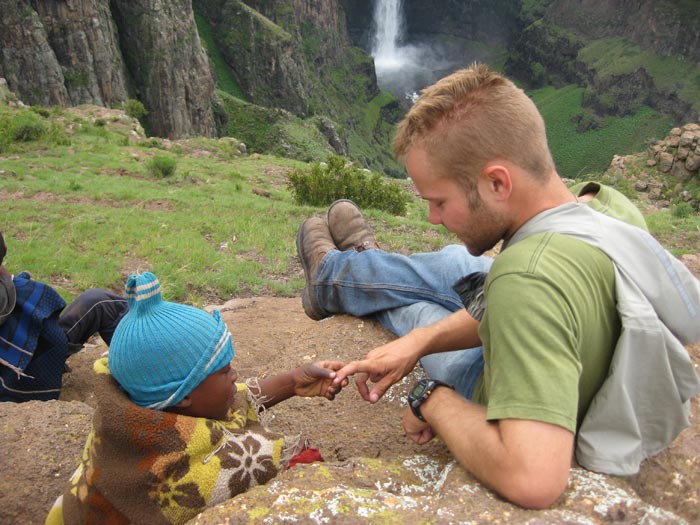 Pamela Rogers
Peace Corps Lesotho, 2007-2009
Cultural Exchange
A Peace Corps Volunteer and a herd boy enjoy time together at Semonkong Falls in Lesotho. Children in Lesotho are usually curious about white skin and this boy really wanted to check out the Volunteer's hand. This duo was with a group of children and Volunteers who hiked throughout the afternoon.
Third Place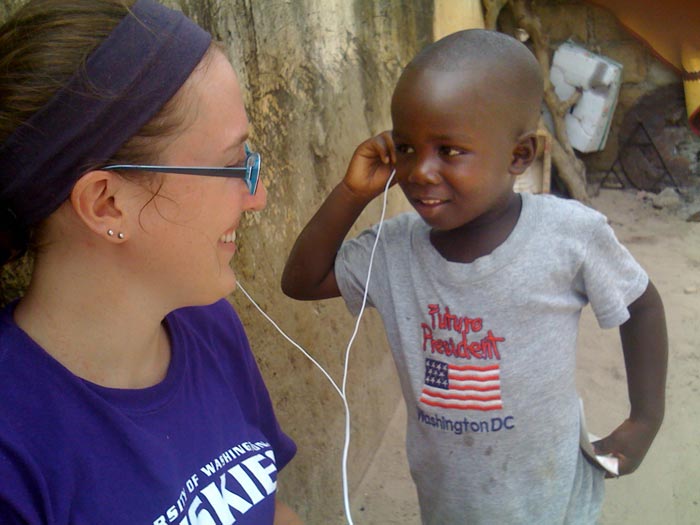 Melanie Chamberlain
Peace Corps Senegal, 2009-2011
Music is a Universal Language
After a long day of language classes during pre-service training in Senegal, Volunteer Melanie Chamberlain finds a quiet corner in her family compound to sit and listen to music with one of her young host brothers. The pair sat and listened to music together the rest of the evening.
Last updated Jul 16 2012