50th Anniversary Photo Contest
50th Anniversary Photo Contest Winners
Providing Technical Assistance | Sharing American Culture Overseas | Sharing Overseas Culture with America
Photographic Technical Merit | People's Choice Award
Providing Technical Assistance
First Place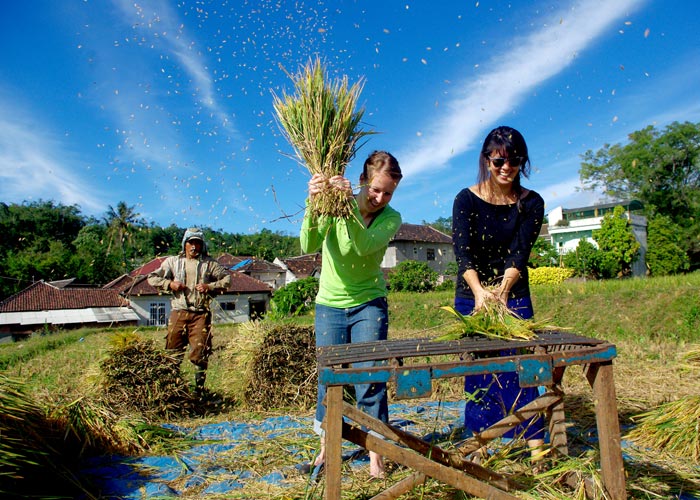 Paige Gable
Peace Corps Indonesia, 2011-2013
Harvesting Nasi
Two Volunteers take part in a training session at local rice paddies in Tlekung, Indonesia (Java Timur). They beat the rice plants to remove kernels, which are later dried to allow removal of actual rice.
Second Place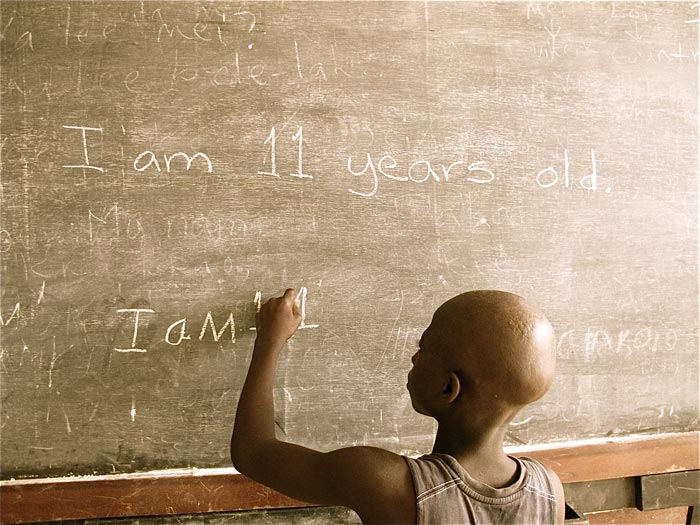 Charlene Espinoza
Peace Corps Liberia, 2011-2013
Peace Corps Liberia
A student in Liberia practices his English language skills.
Third Place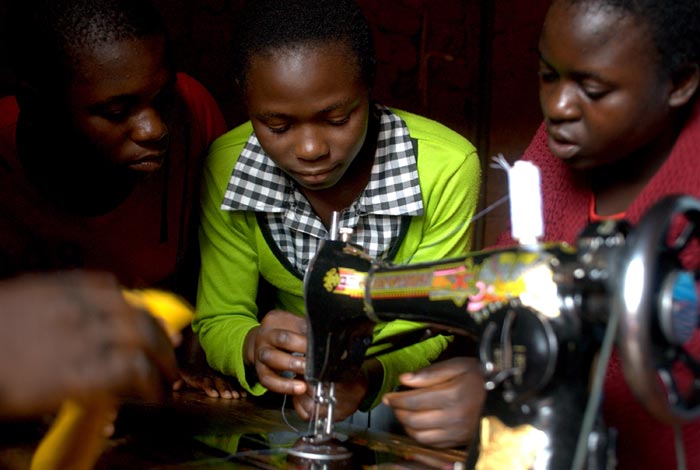 Briana Scroggins
Peace Corps Malawi, 2010-2012
Life Skills
These girls take turns sewing during Village Apprentice Day at a secondary school in Malawi. As a first-year health Volunteer, Briana Scroggins arranged for her life skills class to pair with a local trade smith to teach students about basket making, sewing, knitting, carpentry, tinsmith, art, moringa tree care, baking, and jewelry making.
Last updated Jul 16 2012